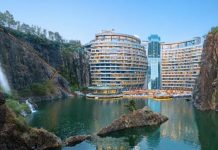 China once again surprises the world with their extravagant projects. A Grand hotel that goes under the earth at almost 90 meters has recently opened its gates. It is embedded in the sheer wall of the old abandoned quarry. Despite the fact that all the experts claimed that such a project runs counter to all norms and principles of construction, the hotel has featured in numerous nominations and was named the greenest hotel in the world.
Over 12 years of enormous effort of a huge team of builders, architects, engineers and designers and $ 290 million spent resulted to this amazing hotel. The Songjiang InterContinental hotel stands in the outskirts of Shanghai, where there was an abandoned quarry of granite. Given that the bottom of the pit always accumulate groundwater, it was decided not to dry it but the opposite – to fill it with the maximum allowable water.
Thanks to this, two storeys are under water, one of which hosts a seafood restaurant with huge panoramic windows through which somebody can observe the fascinating underwater world. The other is given to a special apartment with a fantastic underwater landscape outside the window. All in all, this hotel has 18 floors and 336 rooms. 16 of the floors are located below ground level and only two rise above the surface. Even the roof is different: it is a huge park of 3 million square meters, serving as an original decoration and a wonderful travel destination, as well as additional protection of the premises from the effects of weather conditions.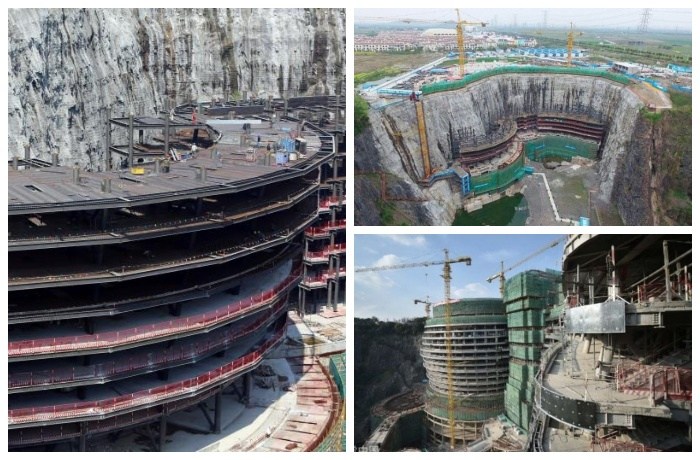 The creators have managed to use the unusual location and the surrounding landscape to the full, organizing amazing activities for the active guests: rock climbing, bungee jumping, water sports etc. And most importantly, this project proposes not only the creation of the maximum comfort, but also developed a special concept of energy efficiency and sustainability. The whole hotel complex uses only geothermal and solar energy, and for the preservation of water resources uses special technology for refining and restoring the natural water.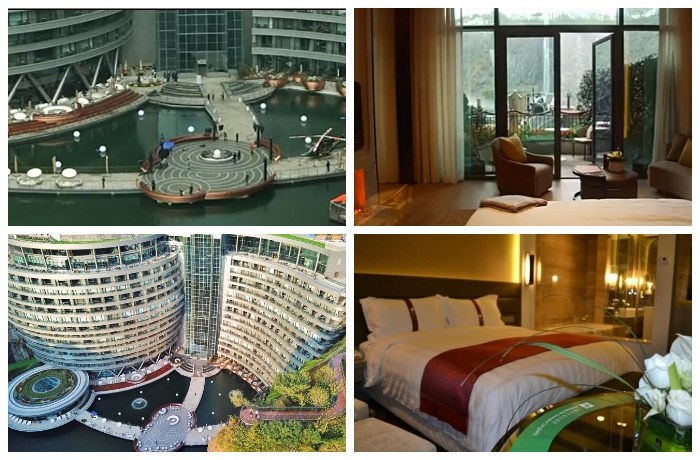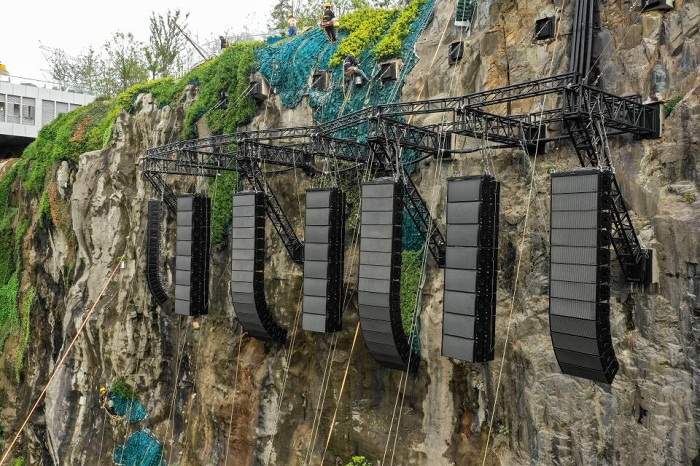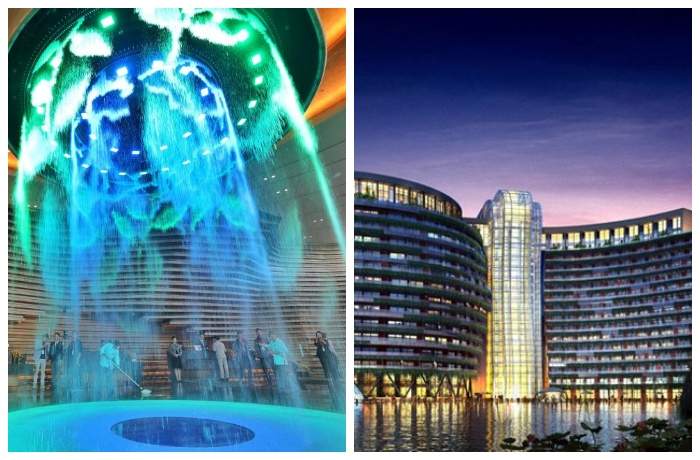 Source: micetimes.asia
The post Unusual underground hotel in an abandoned quarry in China appeared first on StoneNews.eu.