Beijing will benefit the most from China's Belt and Road Initiative, while Guangzhou is the clear winner in the Pearl River Delta region, a vast urban area adjacent to the South China Sea with easy access to many of China's main trading partners.
Growth story of the decade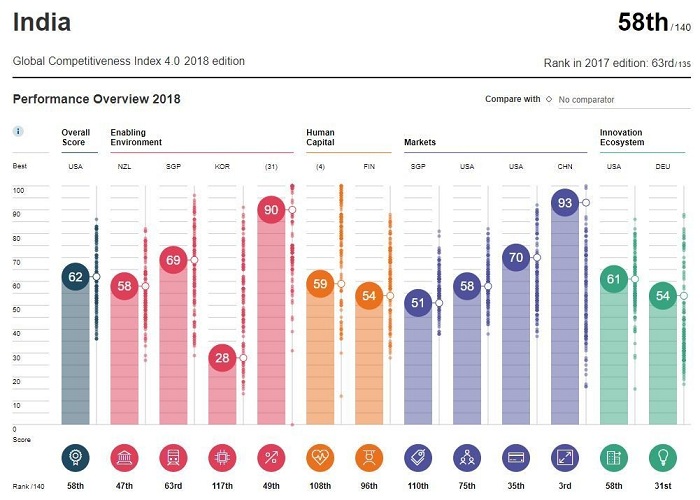 In its latest economic forecast, the IMF says that India's economy is set to grow faster than China's this year, at a rate of 7.4% in 2019 compared to China's 6.2%.
With a favourable demographic profile and a large and growing consumer market, India is likely to be the most compelling growth story of the decade.
India now makes up 15% of global growth, fueled by reforms, foreign investment and strong domestic demand.
The country ranks 58th out of 140 economies in the World Economic Forum's latest Global Competitiveness Report, up five places from 2017.
It scores particularly strongly in innovation capability. However, corruption is still an issue, hampering business along with difficulty in accessing finance and high tax rates.
Despite the speed of growth of Indian cities, they remain relatively small in terms of economic output.
Surat's projected $2.7 billion GDP in 2035 is dwarfed by New York's $2.5 trillion or Tokyo's 1.9 trillion.
This means that little is likely to change at the top of the list of cities with the largest GDP between now and 2035.
Source: World Economic Forum