Location

Bhedaghat is a small town located around 25 km from the city of Jabalpur in Madhya Pradesh. Located on the banks of Narmada River, the town is home to some beautiful marble hills, gorgeous waterfall, and ancient temples.
Those who have visited this place, they vouch by its natural beauty and serenity that surrounds the region.
Bhedaghat Marble Rocks: Bhedaghat Marble Rocks are simply magical! The entire 8 km stretch is formed by River Narmada. Locals here create beautiful figurines, by carving these marbles, which are exported across the country. These marble rocks are gorgeous and people, who wish to look at them closely, can opt for a boat ride or cable car ride which will takes them through the gorge. Here one can see beautiful white, black and brown coloured marbles.
For a magical experience, make sure to take a guided boat ride in the moonlight here. The reflection of marble rocks in the flowing water looks absolutely otherworldly. There won't be a single dull moment here, as you'll be so mesmerised with the beauty that envelopes the region.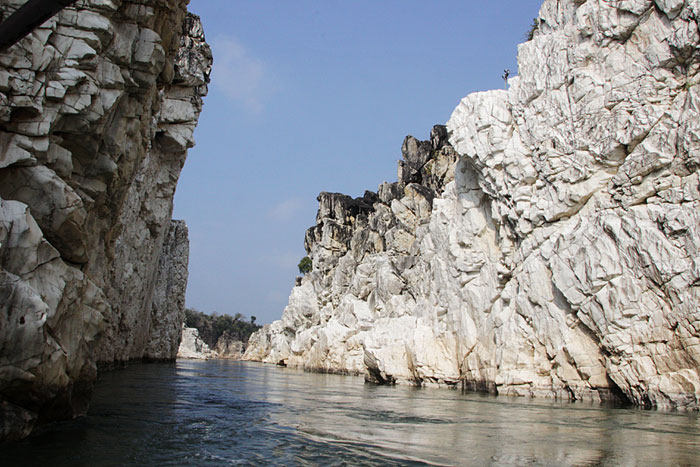 Source: timesofindia.indiatimes.com
The post India: Discovering the marble rocks of Bhedaghat – a hidden treasure of Madhya Pradesh appeared first on StoneNews.eu.