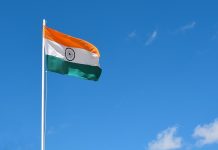 According to the World Bank report Doing Business 2019, India jumped 23 spots to rank 77 on Ease of Doing Business. The nation's "trading across borders" index went from 146 to 80, according to the report.
Currently, 92 percent of India's import-export trade by volume is handled at ports, and the report highlights India's on-going reform agenda which has included upgrading port infrastructure and digitization. This has reduced cargo handling time in ports. According to the report, under the Border Compliance Criterion relevant to the Port Sector the cost to export has come down from $382.4 to $251.6. Similarly, the cost to import has come down from $543.2 to $331.
India's major ports have experienced over five percent average growth over the last four years. A series of studies to bench mark the performance of the major ports with their international counterparts was undertaken, and 114 initiatives to increase the capacity and productivity to global standards have been initiated. As a result, average turnaround time has dropped from 82 hours to 64 hours in 2017-18, and the average output per ship berth day has increased from 14,583 tons in 2016-17 and to 14,912 tons in 2017-18.
Steps taken have included the use of Radio Frequency Identification (RFID) systems installed in 11 major ports to enhance security and remove traffic bottlenecks at port gates. The RFID system automatically identifies the trucks and drivers without the need to stop at the port gates for manual checking. Drive-through container scanners have also been deployed.
Direct Port Delivery (DPD) and Direct Port Entry (DPE) systems have enabled direct movement of containers from factories and port without intermediate handling requirements. Direct Port Delivery of Import containers increased from three percent in November 2016 to 40.62 percent in July, 2018.
Additionally, digitalization has reduced paper work and upgrades to the centralized web-based Port Community System have improved global visibility and access for stakeholders.
The report particularly notes that enhanced risk-based management now allows exporters to seal their containers electronically at their own facilities. As little as five percent of shipments must undergo physical inspections.
"The focus has been on development of port infrastructure and capacity enhancement, improvement in last mile connectivity and development of multi-modal hubs to promote EXIM while reducing logistics cost and time," said Minster for Shipping, Shri Nitin Gadkari. He says a further 266 port modernization projects have been identified for implementation over next 10 years. These include 211 road-rail projects to enhance last mile connectivity and the establishment of 15 multi-modal logistic parks.
Earlier this month, India's Prime Minister Narendra Modi inaugurated a new inland port in Varanasi on the Ganges River. It is one of four inland terminals currently under construction on the Ganges, a proposed trade route that is being dubbed National Waterway-1 to connect India's rivers to global shipping lanes.
Source: www.maritime-executive.com
The post India Rises in "Ease of Doing Business" Rankings appeared first on StoneNews.eu.