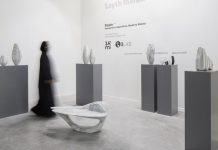 Iraqi-born UAE-based designer Layth Mahdi debuts a series of marble vases and tables with contoured surfaces milled by robots and designed using algorithms.
Launched during Dubai Design Week last month, Layth Mahdi's eponymous design brand makes products that are designed by a combination of humans and algorithms, and fabricated by robots.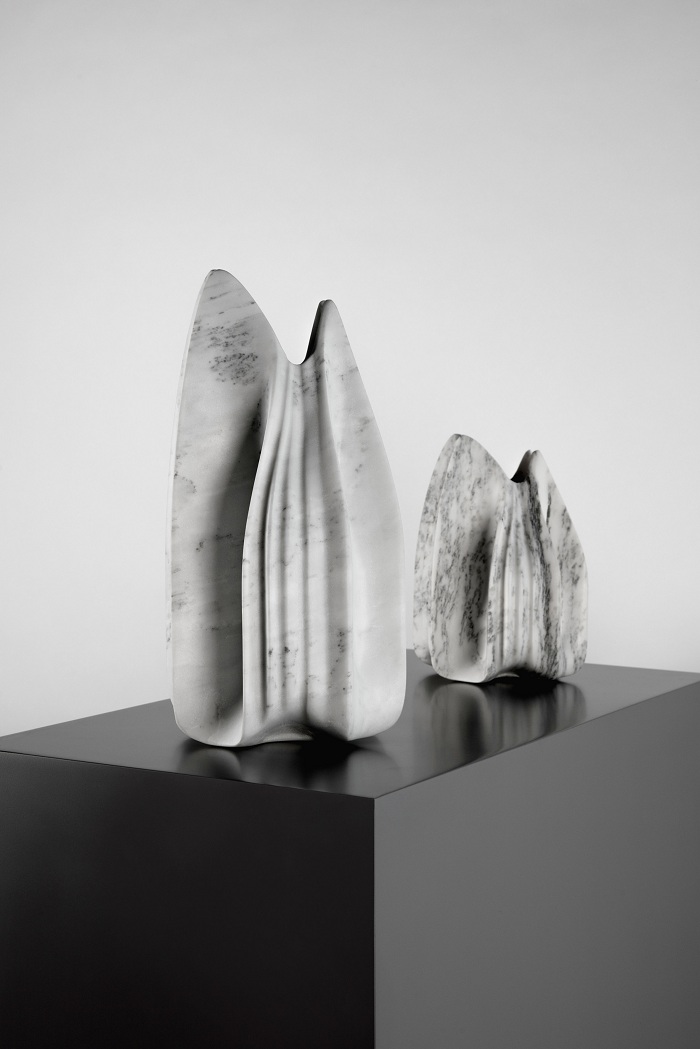 The first collection, called Ripple, is a series of vases and tables milled from Vermont and Georgia marbles sourced from the USA.
"The idea was to take something people can refer to and perceive easily, and through technology change it to something outstanding and different," Mahdi told Dezeen.
The pieces feature fluid forms and undulating surfaces that are milled by 7-Axis robots. The fluid forms are the result of overlapping a combination of digital modelling and scripting softwares during the design stage.
"Ripple is designed using advanced parametric modelling," explained Mahdi. "The pieces are made on seven-axis Kuka robots. The idea is to take something people perceive as solid and rigid such as stone and through the use of highly advanced robots, make it look very fluid, organic and light."
The collection comprises eight pieces in total – seven vases and one coffee table. Each vase takes around seven to eight hours to cut, while the table took 24 hours.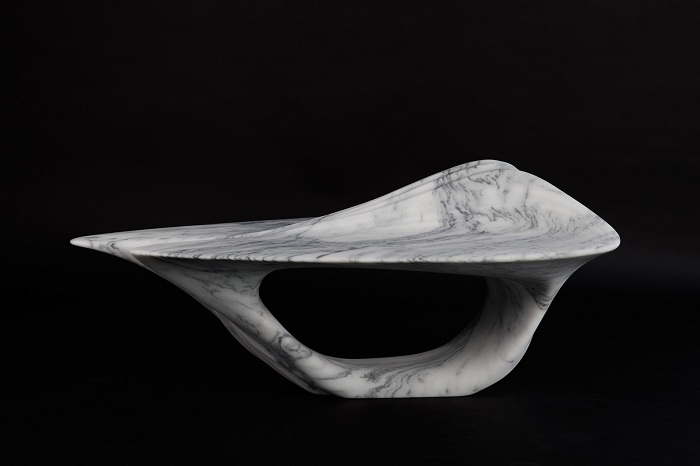 "The robot for me acts as a digital, very flexible yet precise carver. I believe the future is collaborative," said Mahdi.
"Humans can do certain things perfectly, while robots are designed to do other tasks better, faster and more accurately. They both have their own skills and limitations. A collaboration between the two opens up creative opportunities and set many limitations aside," he continued.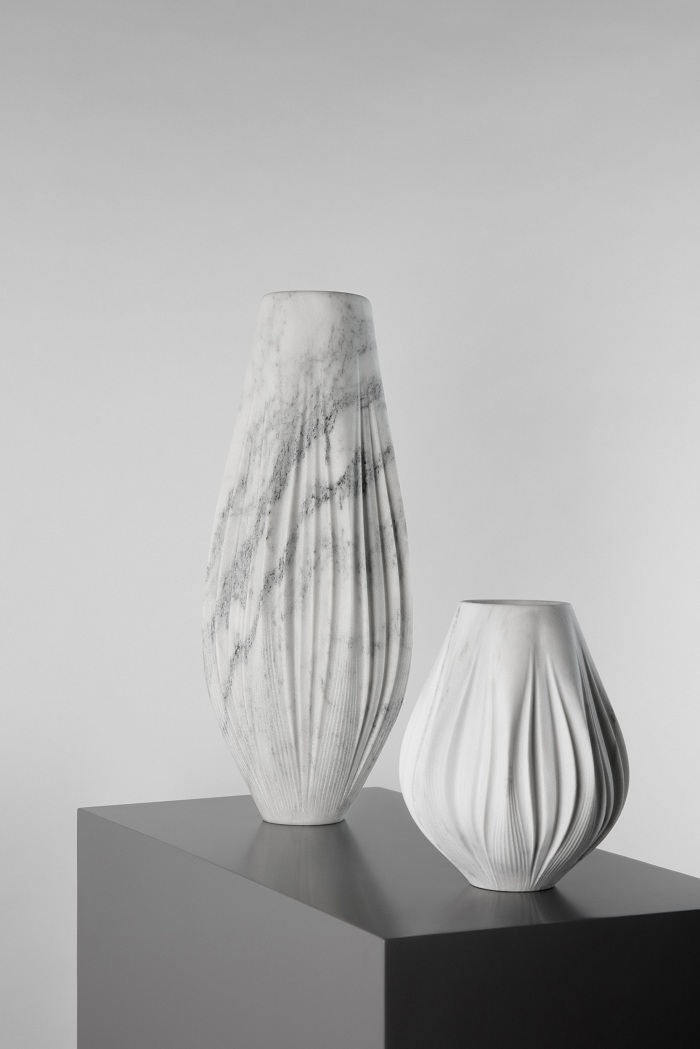 The Bartlett's Design Computation Lab (DCL), a part of University College London, has designed a new 3D-printing software that enables a robot to print an intricate chair from one continuous line of plastic. The chair is built by a robot that extrudes melted plastic into the air, where it quickly sets as it cools.
Source: www.dezeen.com
The post Robot-made tables and vases feature surface textures created using algorithms appeared first on StoneNews.eu.