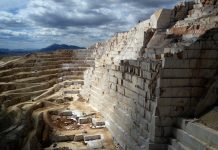 The Spanish stone sector is highly competitive in international markets. What was the export trend of the country's natural stone products in 2018?
Spain is one of the largest producers of natural stone in the world. Approximately 70% of the value of Spain's exports corresponds to finished natural stone products with high added value.
Stonenews.eu, after studying the statistical results* of the International Trade Centre, the UN Comtrade and the National Statistical Institutes, is presenting Spain's natural stone products export growth between 2017 and 2018 as well as the value and quantity of these exports in 2018 based on the HS Code that the products are included.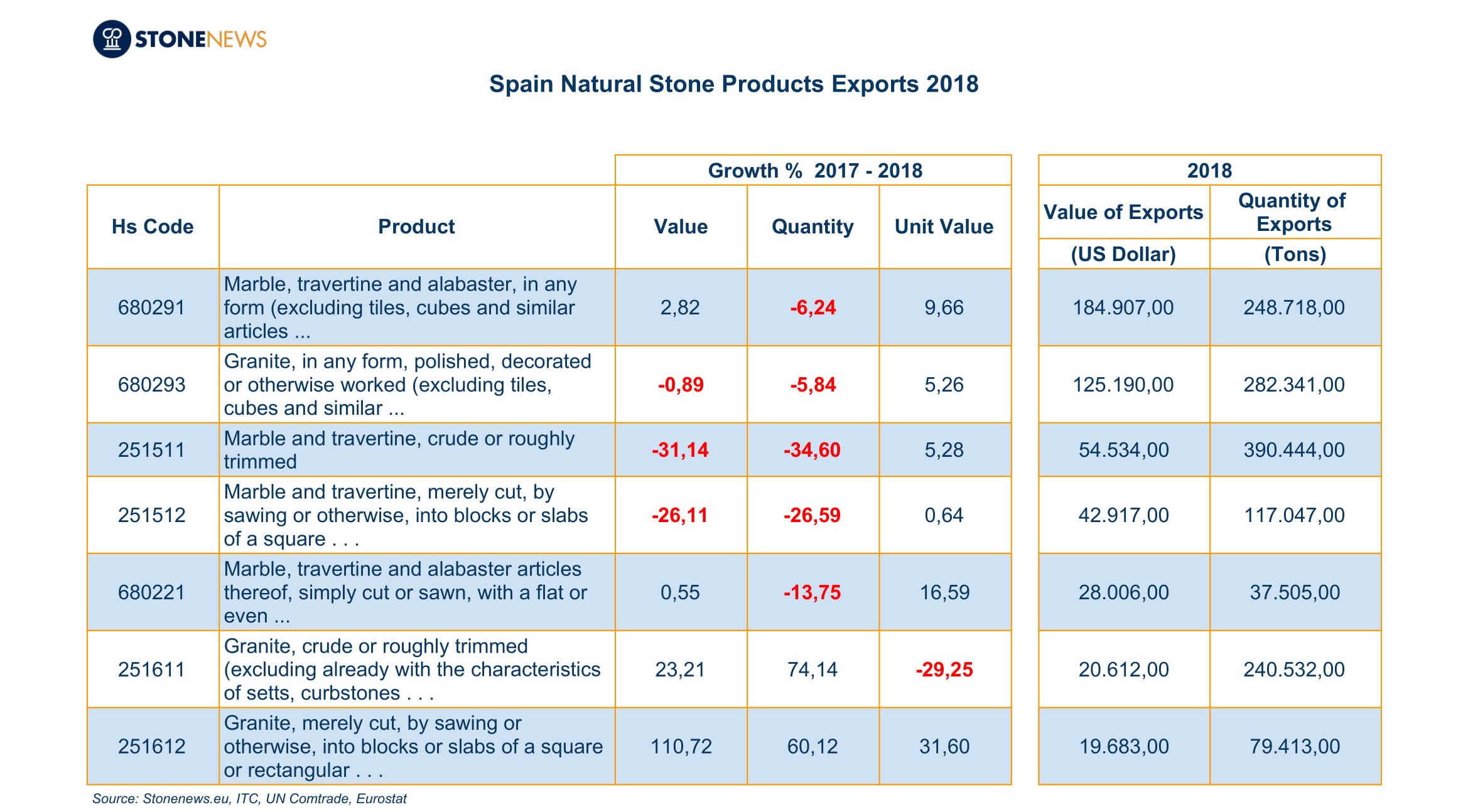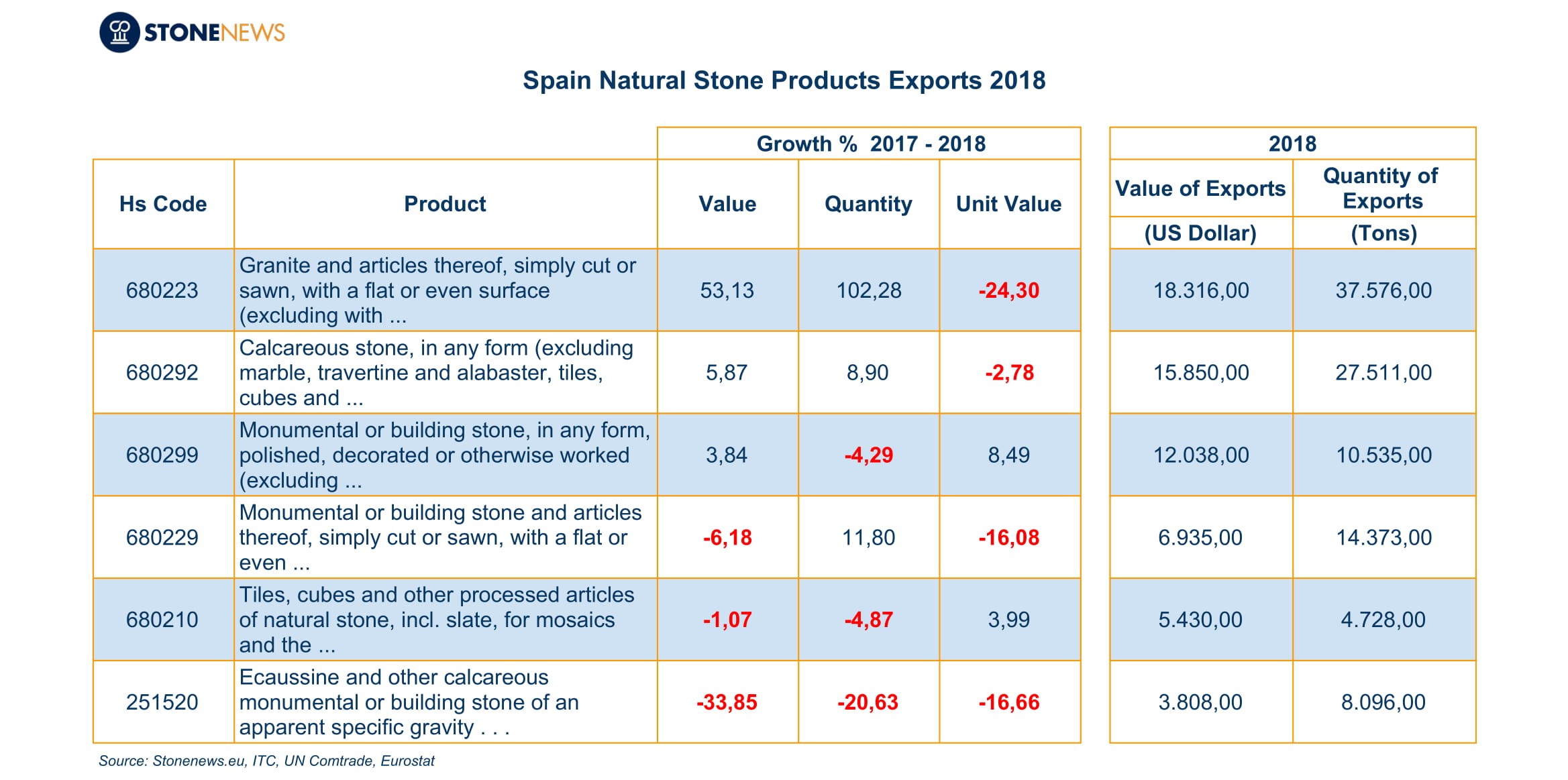 As presented at the tables above, in 2018, the highest value of exports was achieved on HS Code 680291, while the largest amount of exported products was achieved on HS Code 251511.
In 2018, compared to 2017, there was a decrease in quantity of exports in all top five HS Code categories- based on export value in 2018- with the greatest on HS Code 251511 by -34.60%, followed by HS Code 251512 which fell by -26.59%. HS Code 251511 had a decrease also in value of exports by -31.14%, second after HS Code 251520 which had a decline of -33.85%. It is important that all the decreased HS Code categories include raw natural stones.
The highest growth in export value was recorded on HS Code 251612, the raw granite in blocks and slabs category by 110.72%, followed by HS Code 680223 which increased by 53.13%. The highest growth in quantity of exports was also recorded on HS Code 680223 by 102.28%, followed by HS Code 251611 which increased by 74.14% and HS Code 251612 which rose up by 60.12%.
*Due to consistent data flow, statistics may alter during the year
The post Spain's natural stone products exports in 2018 appeared first on StoneNews.eu.