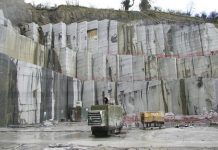 Recently, a working session on mining potentials of Pakistan was held with the participation of both the state and the company dedicated to stone development in the country. It is true that Pakistan has good marble and granite deposits that are not fully exploited, out of which marble is the one that is mainly exported.
Stonenews.eu, after studying the statistical results* of the International Trade Centre, the UN Comtrade and the National Statistical Institutes, is presenting Pakistan's marble exports in 2018 in the main HS Codes as well as their growth from 2017.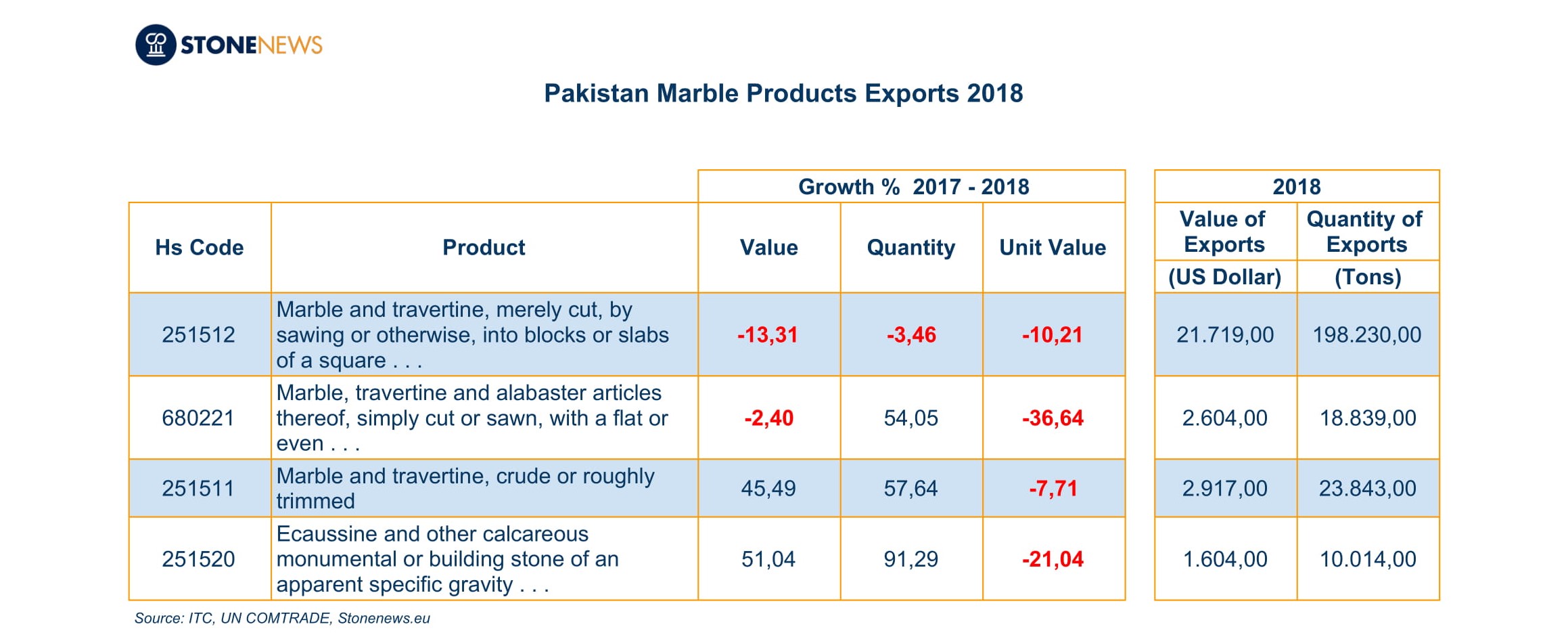 As seen at the table above, the HS Code 251512 products are the mostly exported ones, amounting almost $ 21.72 million in value, despite showing a decrease of -13.31% from 2017. On the contrary, HS Code 251520 products had the greatest growth (51.04%), followed by HS Code 251511 products with a growth of 45.49% in value of exports.
The main destination country of Pakistan's marble exports is China, absorbing 81% of their raw marble blocks and slabs.
Pakistan's raw marble exports have been showing a really impressive upgoing trend from 2003 till 2013, as the value grew up by 1387%, corresponding to an increase of 3093% in quantity of exports. 2013 ended with a record high in raw marble blocks and slabs exports, to be followed by a continuous decrease until 2018. More specifically, between 2013 and 2018 the value of exports was decreased by -58.42% and the quantity by – 50.83%.
The most impressive facts are those related to HS Code 680221, which from 2003 to 2014 went up by 4792% in export value and by 11410% in quantity!!! 2014 was a record high year, with HS Code 680221 exports amounting $ 5.71 million. Same pattern at this HS Code from 2014 until 2018 as well, as export value decreased by -54.51% and quantity of exports by -57.27%.
*Due to consistent data flow, statistics may alter during the year
The post Pakistan's marble exports in 2018 appeared first on StoneNews.eu.