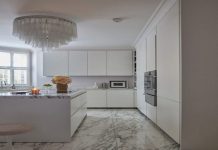 Marble kitchen surfaces are hot right now. Just scroll through Pinterest, you'll see luxe marble in pin after pin. There's no reason to ponder why. This sophisticated stone will take a plain kitchen from bland to beautiful in an instant.
Its luxury associations and cool good looks will elevate basic kitchen units – and provide a further layer of sophistication to good quality bespoke cabinetry.
Splashbacks, worktops and even flooring are the surfaces that suit best. For design drama – and if your budget allows – an island clad entirely in marble will look sensational.
The marble-clad islands in the examples ahead have been teamed with other rich materials, such as brass, oak and painted timber. Repeat the same stone on either worktops, splashbacks, or both for cohesion.
If that will blow your budget, choose marble for smaller areas, such as countertops or an oven splashback. The paler stones, such as Carrara or Arabescato ooze subtle sophistication, while darker hues, bring a rich vibe and beautifully break up all white cabinetry.
The choice of colours and tones is infinite, so choose one that ties your other materials together.
It's also worth weighing up whether you prefer a polished or honed marble finish; each has its benefits and pitfalls. Polished marble has a glossy, reflective surface so will lend a luxurious look, and may not need to be sealed.
Honed marble has a matt finish, so could be used in a variety of kitchen styles from rustic farmhouse to urban industrial; it's more resistant to scratches but also more susceptible to stains.
However, if you can overlook the potential imperfections that marble may acquire, it will develop its own unique patina – and as it's a natural material it will imbue your kitchen with character and an aliveness that manufactured materials just don't have.
For a kitchen that's truly on-point style-wise, you can't go far wrong with marble.
Smart move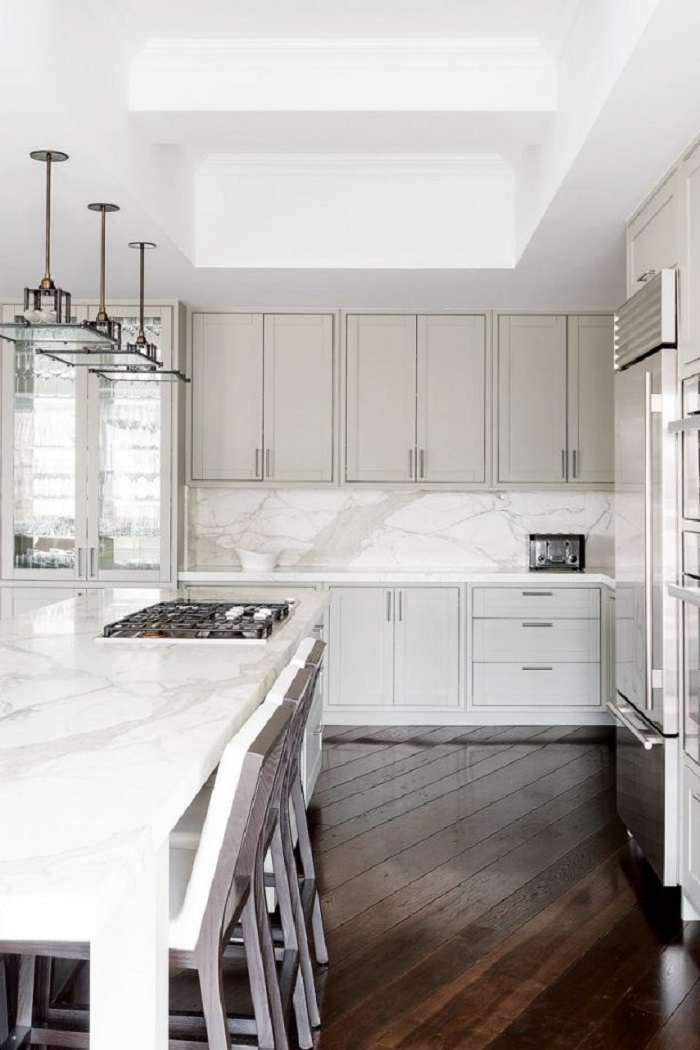 This huge open-plan kitchen and living space is the heart of the apartment, and manages to combine a practical cooking and eating space with the elegance of a hotel lounge.
The couple wanted it to be welcoming and homely but didn't want to compromise on the beauty of the furnishings, so refused to go for practicality before aesthetics, and chose marble for the kitchen and white upholstery, elsewhere.
Cook's kitchen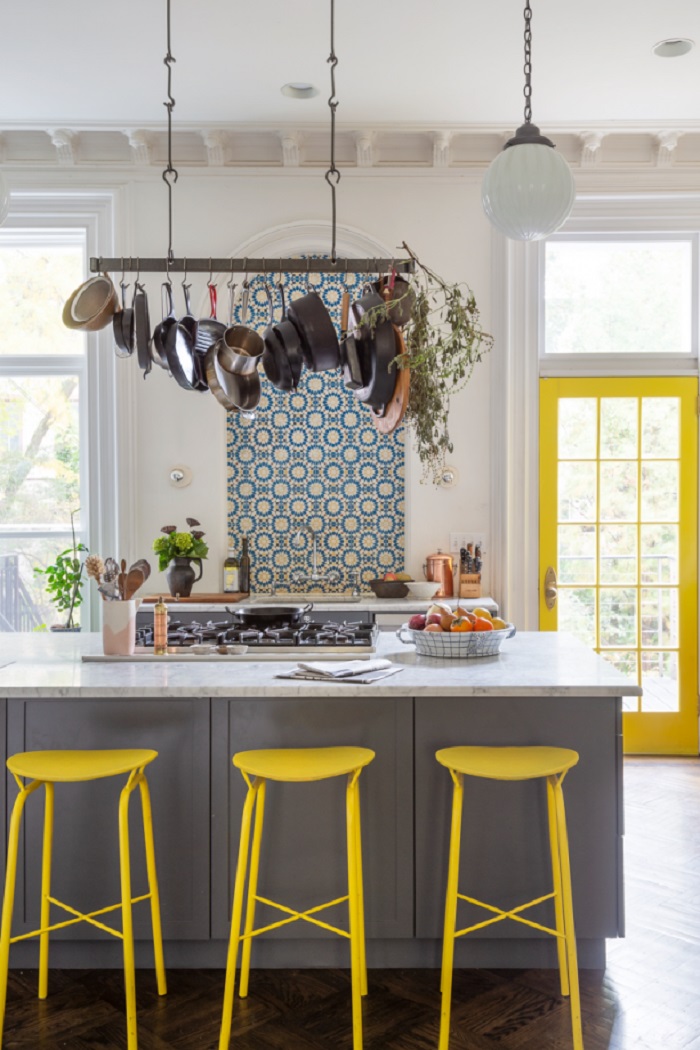 The arched alcove was crumbling, so the owner seized the opportunity to add pattern and colour with tiles. The bespoke cement tiles are based on Moroccan mosaics she had seen on her travels. marble worktops keep it the right side of rustic.
Glam factor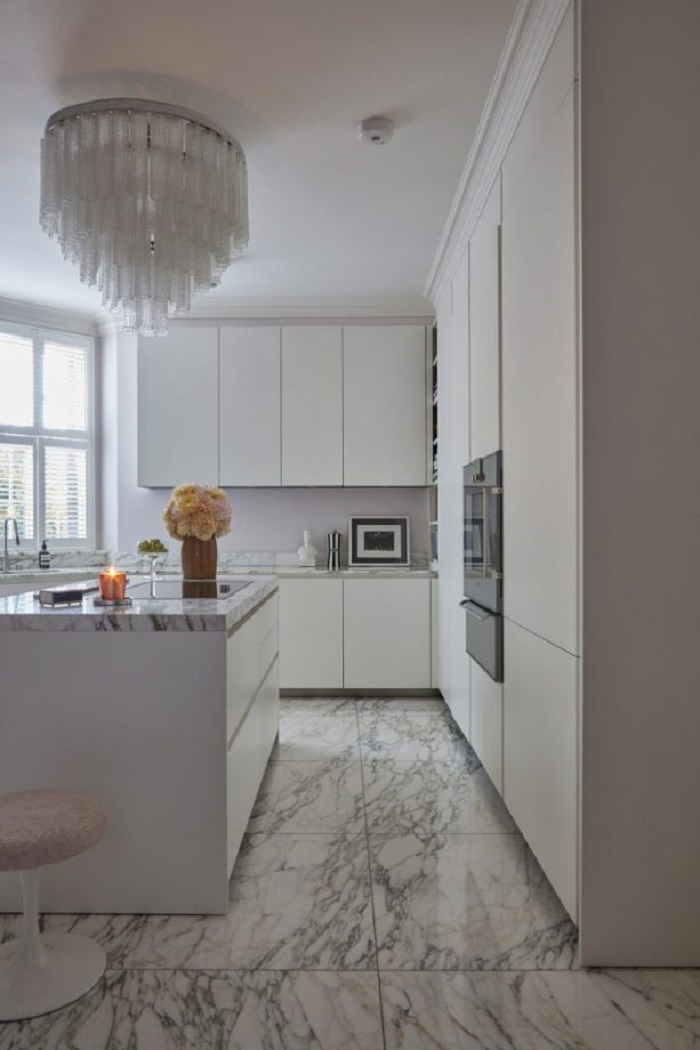 The sleek lines of these kitchen cabinets are broken up by a Murano glass chandelier and the swirls of the marble flooring and worktops.
Farmhouse feel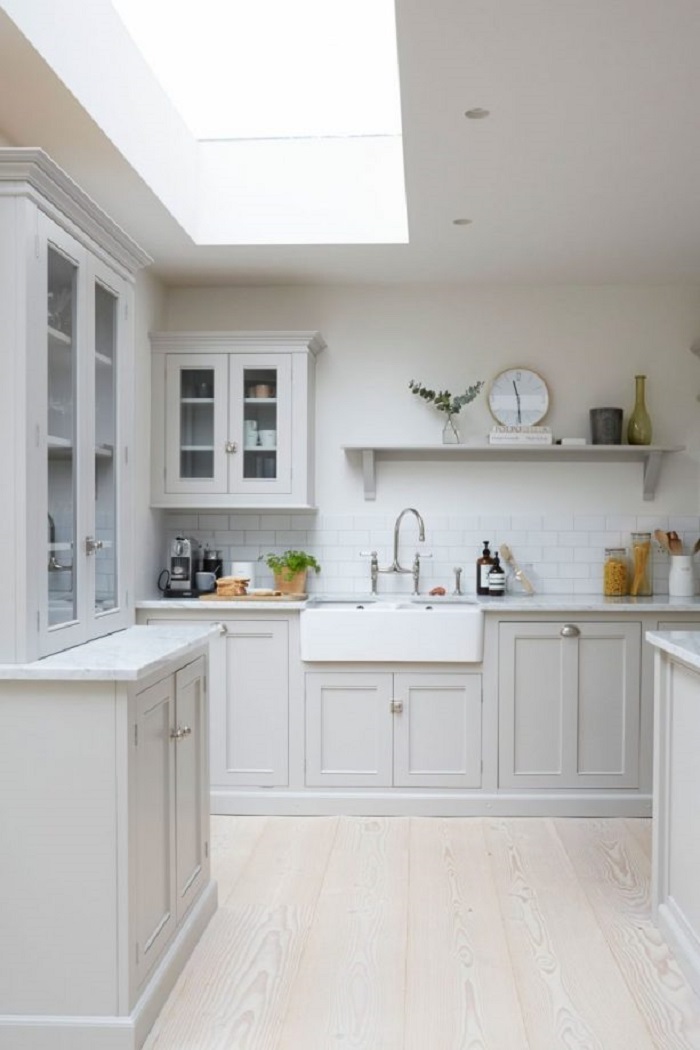 The owners' love of timeless, slightly country-ish style is visible in the kitchen. Marble worktops and a butler's sink are teamed with classic metro tiles and handsome cabinets.
Pure elegance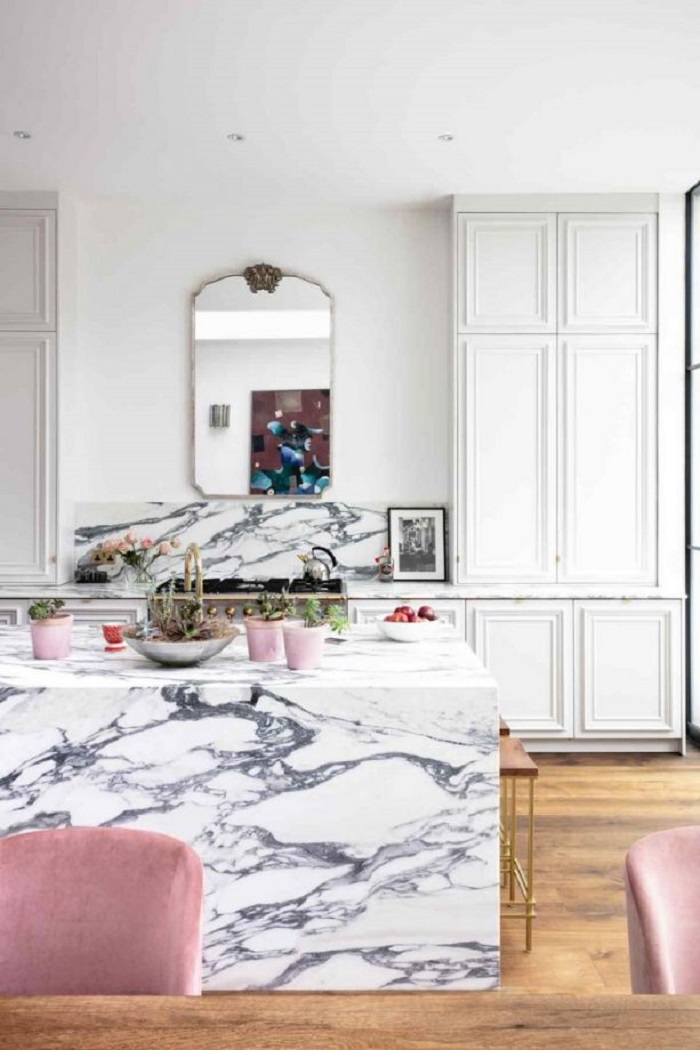 There are some interiors that grip your imagination and whisk you off to another place. This elegant home is a case in point. It is a 19th-century semi tucked into a London street of gravel-strewn drives and shiny SUVs. But the soul of this house belongs to Paris.
Monochrome magic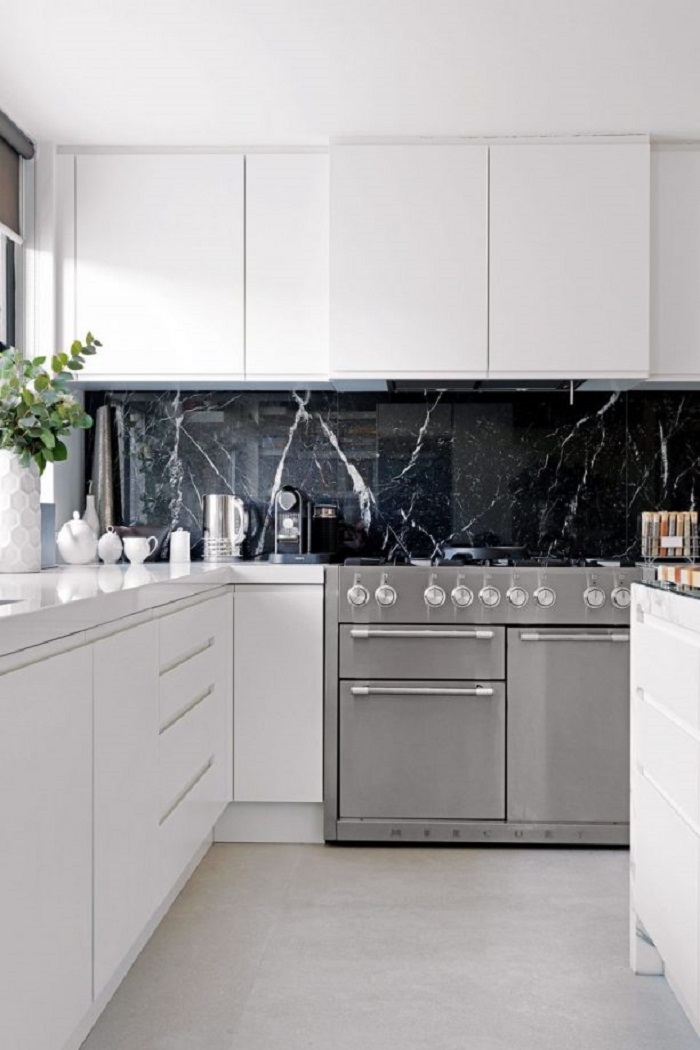 To prevent this kitchen from feeling too white and sterile, the owners chose a black marble splashback.
Clever upgrade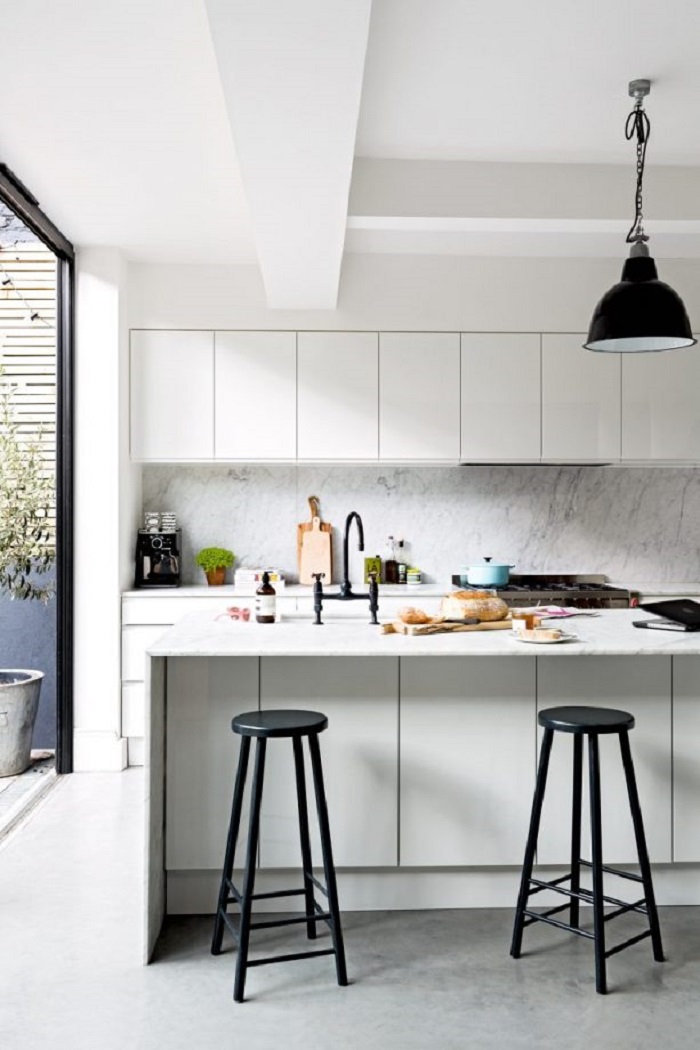 The owners here have created champagne looks with a Babycham budget – the kitchen was an inexpensive design supplied by their builder, but teamed with marble worktops and a gorgeous weathered bronze tap.
Luxe lift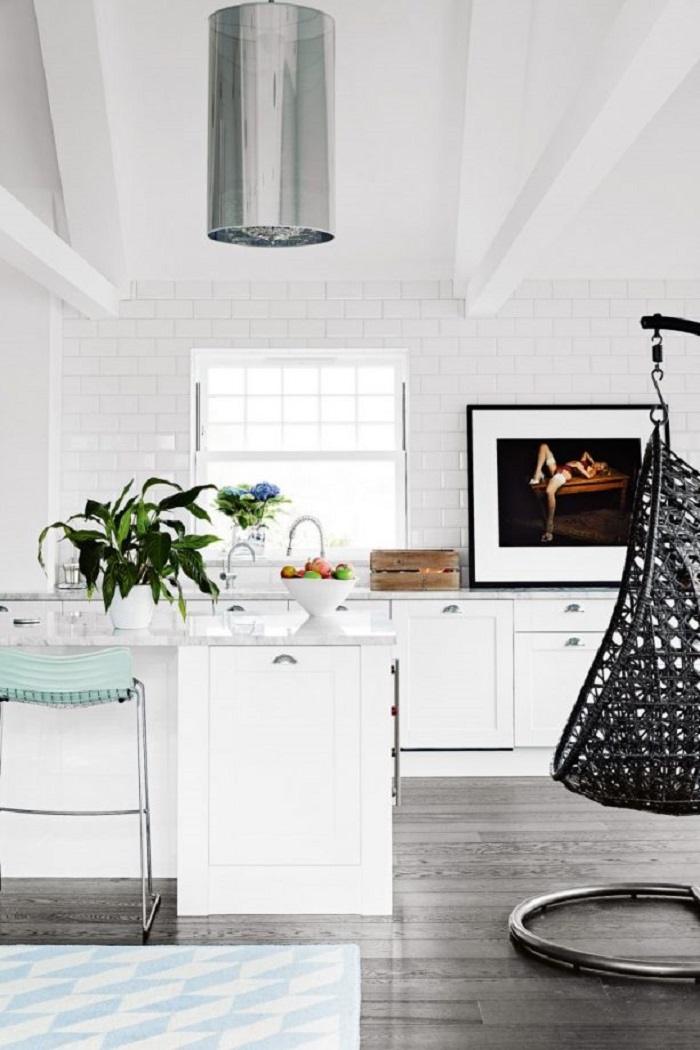 The simple kitchen from a no-frills supplier is 'luxed up' with marble worktops. There are no wall-mounted units as the owner wanted the kitchen to feel like a lovely room you would want to spend time in.
Material gains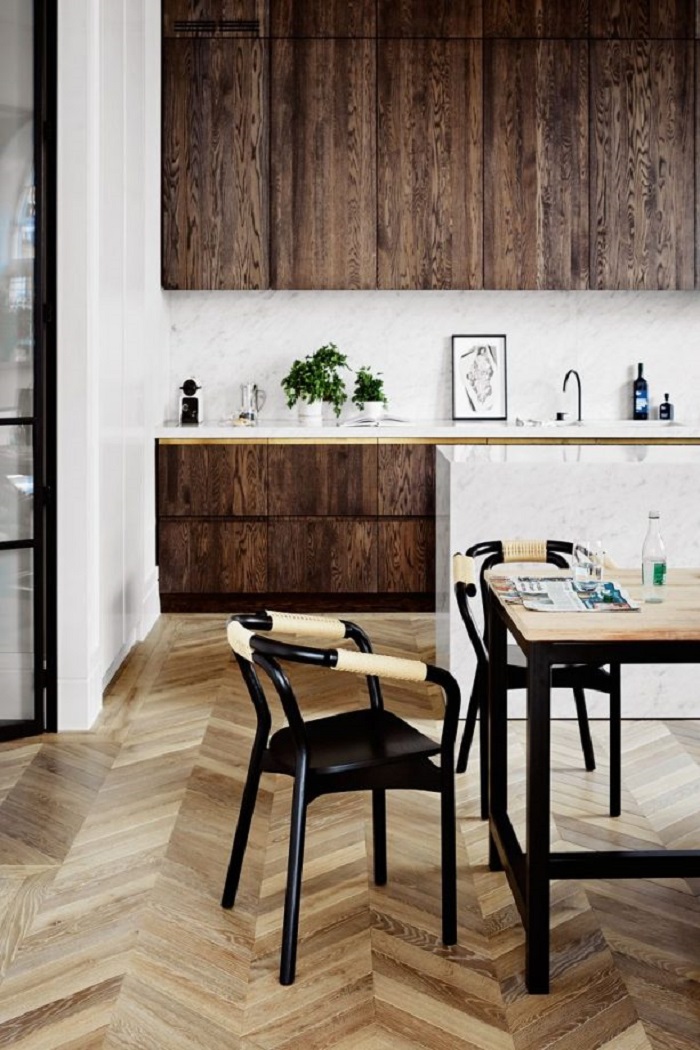 This significant kitchen and dining area with its dramatic bespoke dark oak units, has a central marble-clad island measuring nearly four metres long and an expansive table that can welcome up to 14 guests.
Perfect blend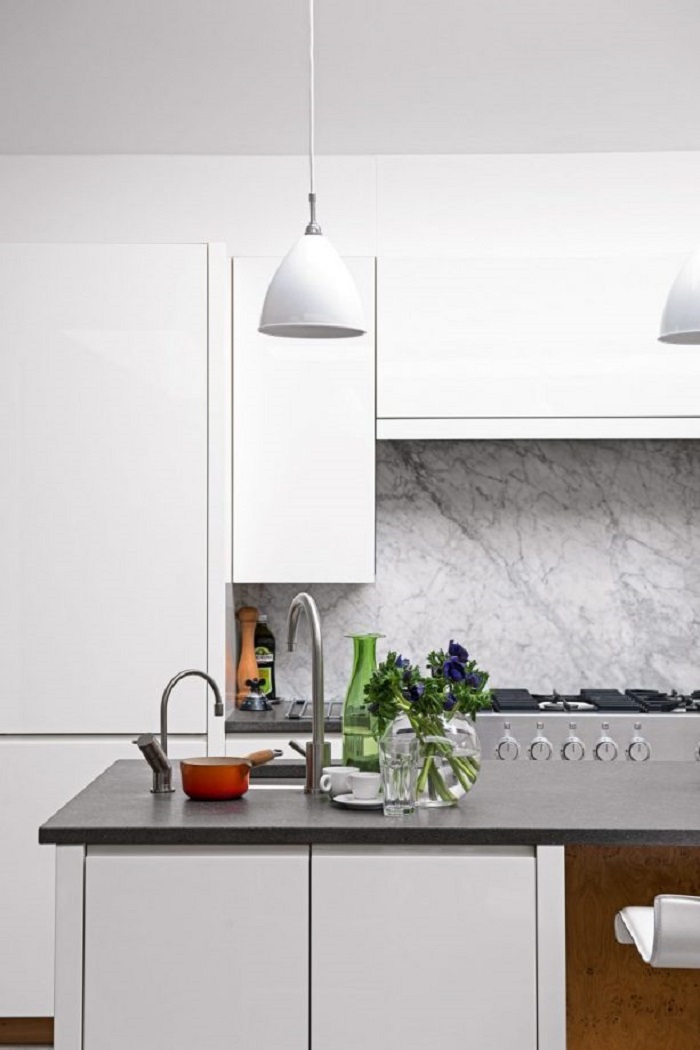 Carrara marble splashbacks unite the white cabinetry with the dark basalt worktops.
Well defined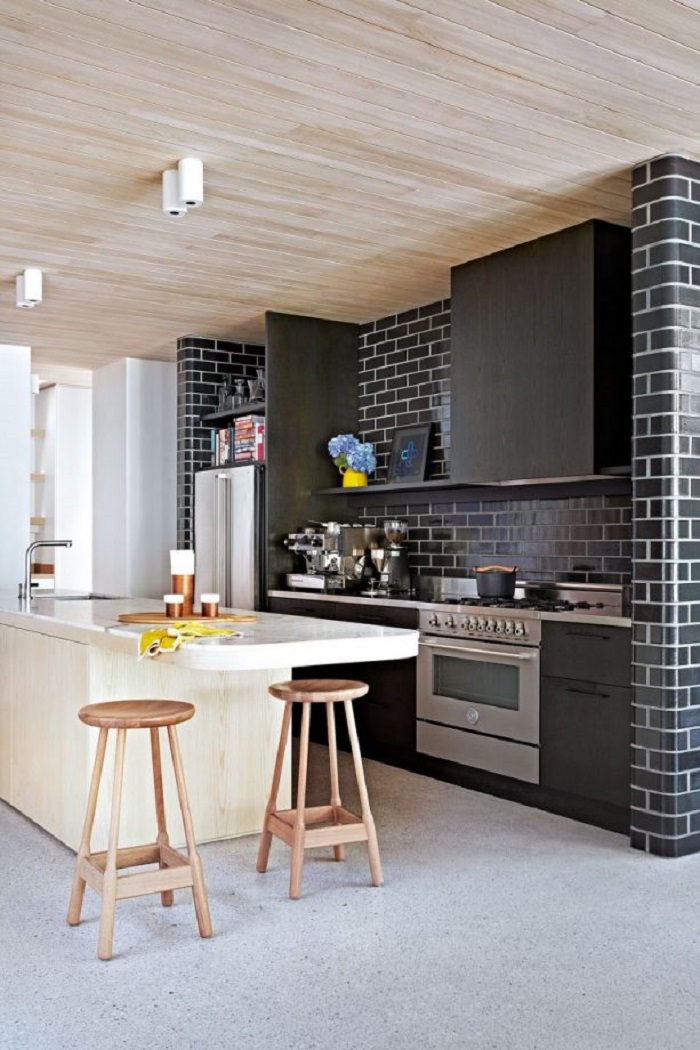 Rounded corners on the marble worktop make the kitchen more child- friendly, while charcoal-coloured bricks and cabinets along the spine wall streamline the look and define this section as a work zone.
Source: www.livingetc.com
The post Luxe kitchen lookswith marble appeared first on StoneNews.eu.