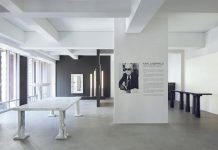 Beloved German fashion designer and caricaturist, Karl Lagerfeld, continues to captivate from beyond the grave with his Architectures exhibition in the US.
The sculptural showcase, which was originally launched in 2018 in Paris, is being exhibited for the first time at the Carpenters Workshop Gallery in New York, where it will be on view until December 21.
The range of works features 13 monochromatic, functional pieces that draw from antiquity. Then again, black and white has always been his signature style.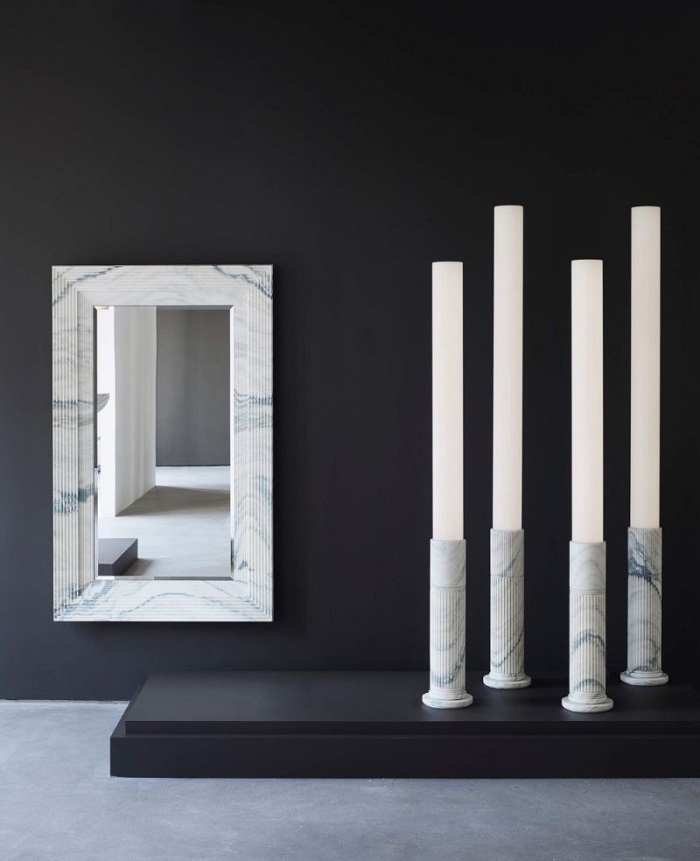 It was previously described by Karl as "the origin of beauty, culture and modernity".
The series evokes contemporary architectural forms with Greek-inspired elements and was conceived as a "modern mythology".
The limited edition pieces were made from special marble, including Arabescato Fantastico or black Nero Marquina marble that was then cut, sculpted, faceted and polished in Italy.
The lighting pieces diffuse a soft, daylight-like glow, while the shades of the table lamps are hand-painted with traditional techniques.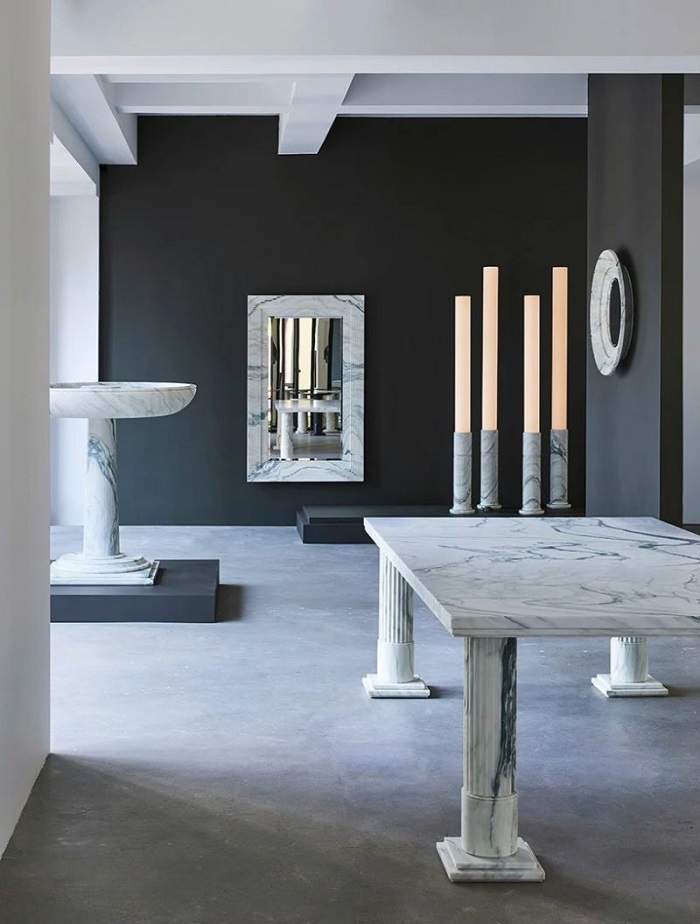 According to Aline Asmar d'Amman, an architect who had brought him on to design a pair of "Grands Appartements" within the Paris' Hotel de Crillon project, Karl had proposed to develop an entire body of work as a tribute to Greek beauty and she was thrilled to go on another creative adventure alongside the genius.
Aline told Surface Magazine that she worked to develop the sculptural pieces based on his drawings and directions, carrying out the studies and the development of the works.
Some of the interesting items on show include a circular pedestal fountain, a five-legged asymmetrical table and a floor lamp that combines a Dan Flavin–like tube resting in a perfectly modest, cropped-column marble base. There are also gueridons, which are French side tables with circular tops, consoles and mirrors.

She added that the pieces are a rare balance of modern and classic. She said: "The boldness of their presence and the timeless feeling is a result of Karl's genius eye and intuitive creativity. The proportions are unique as they result from the use of the golden ratio, a perfect Greek mathematical equation found in the pen stroke of the great master. It's also about the unique craftsmanship and the rarity of the marbles used with Karl's distinctive black and white signature."
Each piece is sold in a limited edition of eight, plus four artist proofs.
Source: www.gulfweekly.com
The post Karl Lagerfeld's marble 'architectures' presented at New York appeared first on StoneNews.eu.