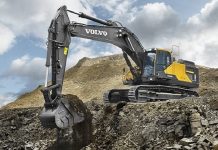 The EC480E Crawler Excavator by Volvo Construction Equipment was produced having in mind mass excavation and heavy quarry duties. It is a powerful and efficient production machine designed to reduce fuel consumption and increase productivity.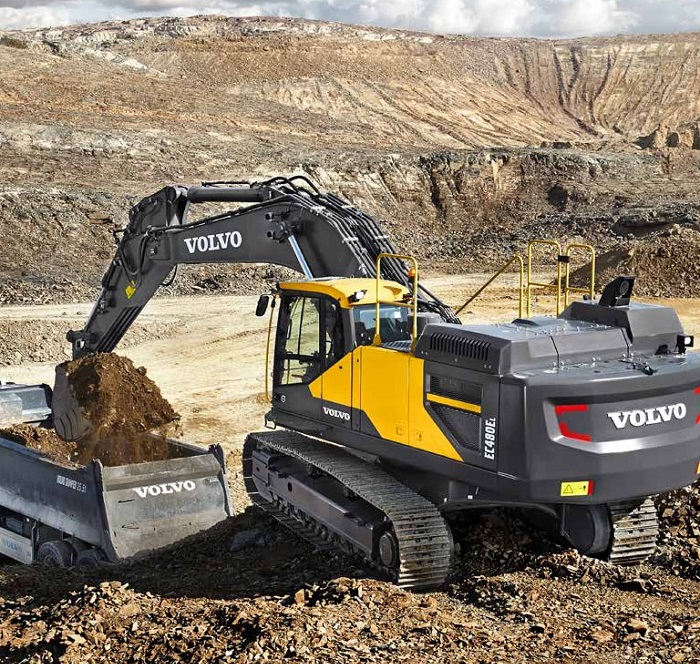 Featuring proven, advanced technology, such as Volvo's unique ECO mode and a new electro-hydraulic control system, the EC480E aims to boost overall efficiency with no performance losses. The automatically selected ECO mode optimizes the hydraulic system to reduce flow and pressure losses while the new electro-hydraulic system provides controlled on-demand flow and reduced internal losses within the circuit. Both of the features result in higher controllability and improved fuel efficiency – resulting in higher productivity and performance.
Efficiency is the key to success, and EC480E works for it. Integrating Volvo's unique work mode system, featuring five work modes for tailoring the machine to the task, the EC480E ensures optimum machine performance. When the controls have been inactive for a pre-set amount of time, the excavator can be programmed to automatically reduce engine speed or even shut down to further reduce fuel consumption and noise. Operators can keep track of both current and average fuel consumption via a simple gauge in the cab.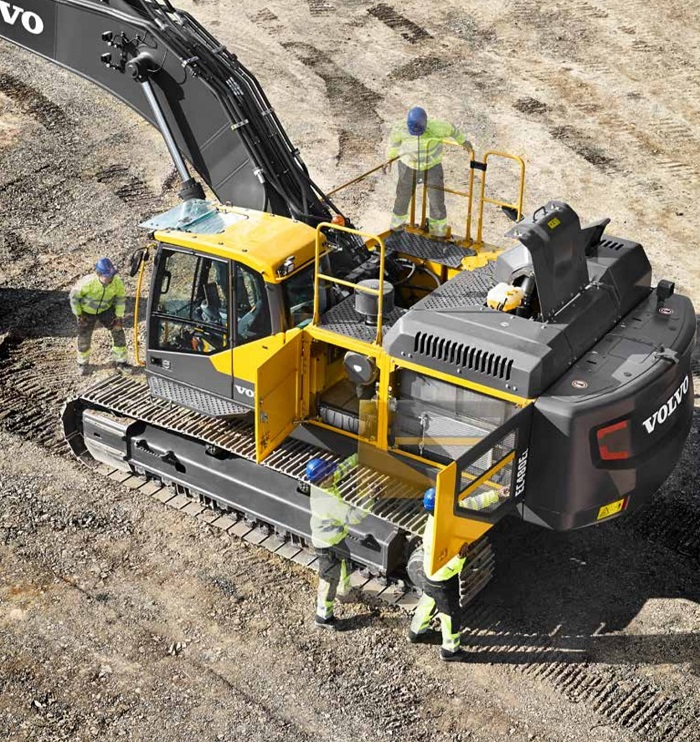 Volvo excavators are traditionally built to withstand tough conditions. Volvo's robust D13 Stage V engine, built on decades of experience, delivers high digging and breakout forces alongside reduced emissions and fuel efficiency. For superior durability, the EC480E undercarriage components are reinforced, ensuring long life and high uptime.This specific excavator uses heavy-duty superstructure cover plates to prevent damage to the underside of the machine from rocks and debris, increasing durability.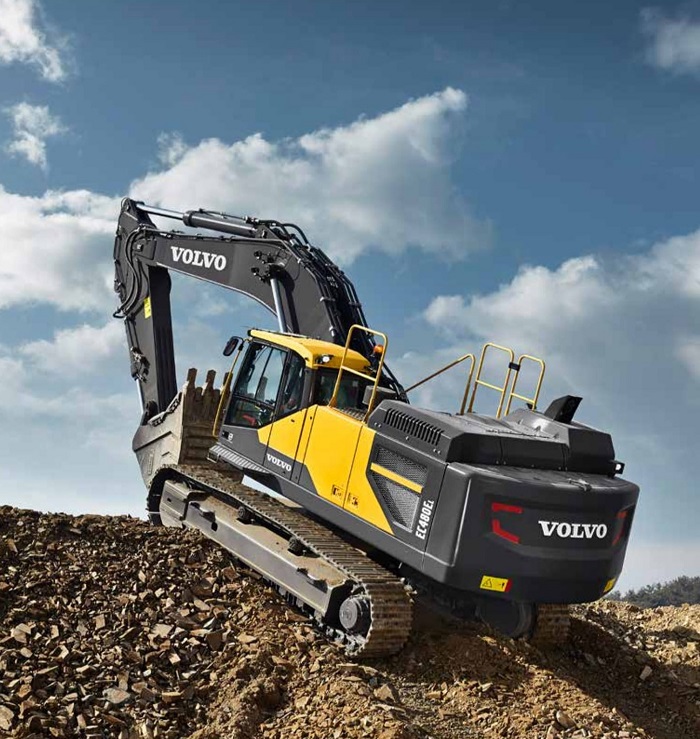 The machine vitals are protected from damage by overheating thanks to a hydraulically-driven, electrically-controlled cooling fan, further minimizing fuel consumption and noise. The fan's optional reverse functionality, which blows air in the opposite direction, enables self-cleaning for ease of maintenance.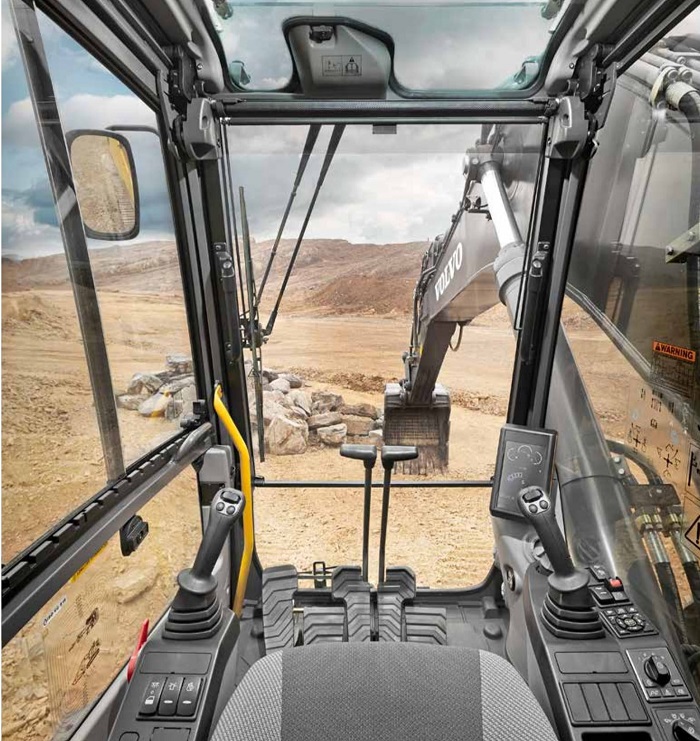 Routine maintenance is simplified thanks to grouped service points and a cooling package that places the radiator, charge-air cooler, and hydraulic-oil cooler side-by-side on a single layer for easy access.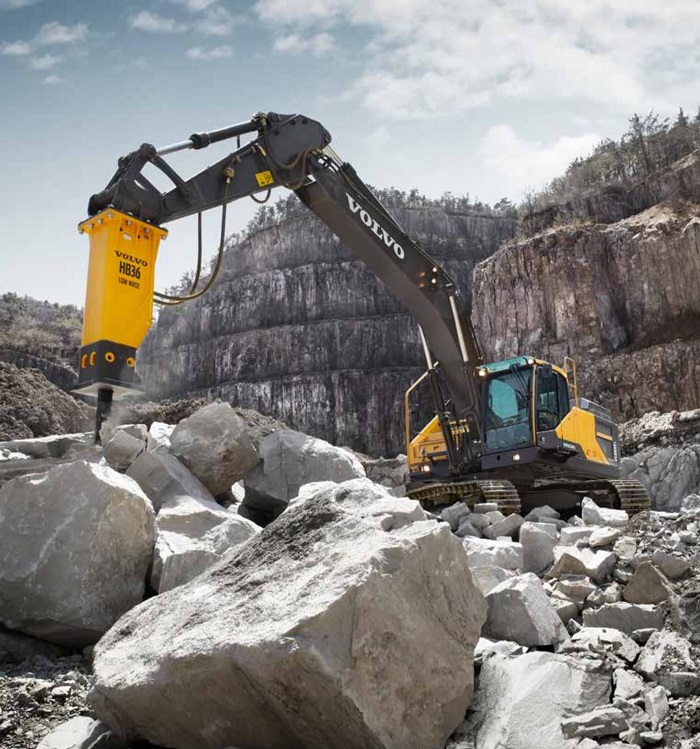 Working in the cabin is upgraded, too, as all human machine interfaces – from controls and switches to a user-friendly LCD monitor and keypad- are ergonomically designed and ideally placed in order to make the task at hand easier and more convenient to the operators.
Being a Volvo customer means having a complete set of services at your fingertips. Volvo can offer you a long-term partnership, protect your revenue and provide a full range of customer solutions using high quality parts, delivered by passionate people. Volvo is committed to increasing the positive return on your investment and maximizing uptime.
Saracakis Brothers S.A. is the Official Importer and Distributor of the Swedish-based Volvo Construction Equipment (VCE) in the Greek market.
The post Volvo's EC480E Crawler Excavator: efficiency and productivity in heavy duty works appeared first on StoneNews.eu.