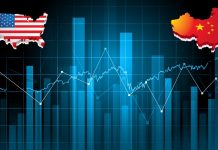 2019 was the second year of US-China trade war, a rivalry that affected both of their economies in several ways. Gross domestic product growth slowed down for both the US and China during 2019. The manufacturing sector suffered the greatest loss in both countries. On the contrary the retail sales remained a steady market. The Chinese yuan depreciated for most of the year while the US dollar followed an upwards course, proving a relatively strong US economy. In financial markets, stocks of both of the countries were sent to new high levels.
The charts below show in detail how the world's top two economies and their financial markets have performed in 2019.
Economic growth
Growth in gross domestic product slowed down in both the U.S. and China last year.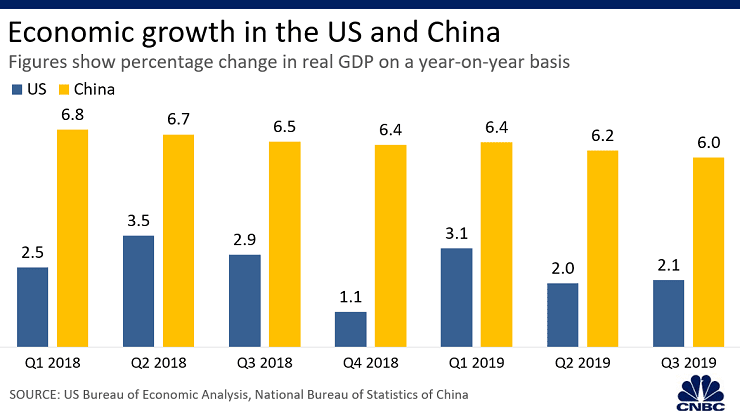 Several economists predicted that growth rates in both countries could decrease even more in 2020, due to their continued trade rivalry and respective domestic challenges.
Trade volume
Overall exports and imports fell in both countries in the first ten months of 2019, compared to a year ago. That came along with slower trading activity worldwide — a trend some experts said started even before the U.S.-China trade war.
Manufacturing sector
The manufacturing sectors of the U.S. and China have felt the pinch of a slowing global economy, which was made worse by the trade war between the two countries.
Retail sales
Retail sales in the U.S. and China were among the bright spots of their economies in 2019, supported by a steady labor market in both economies.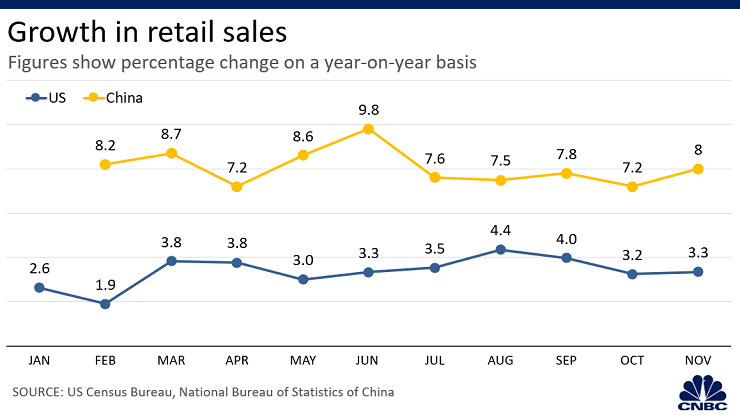 However, there are facts that can risk steadiness. Analysts say that additional US tariffs to Chinese products could prevent Americans from consuming and spending money.
Currency
The US currency value increased in 2019, proving the strength of the economy. In contrast, Chinese authorities allowed the yuan to depreciate for most of the year.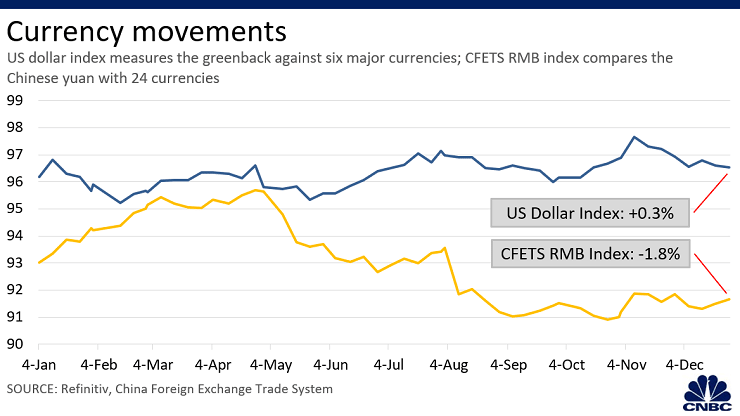 Stock market
In financial markets, rate cuts by the Federal Reserve and receding trade war tensions during certain periods in the year supported investor sentiment and sent stocks on Wall Street to multiple new highs this year despite weak corporate earnings.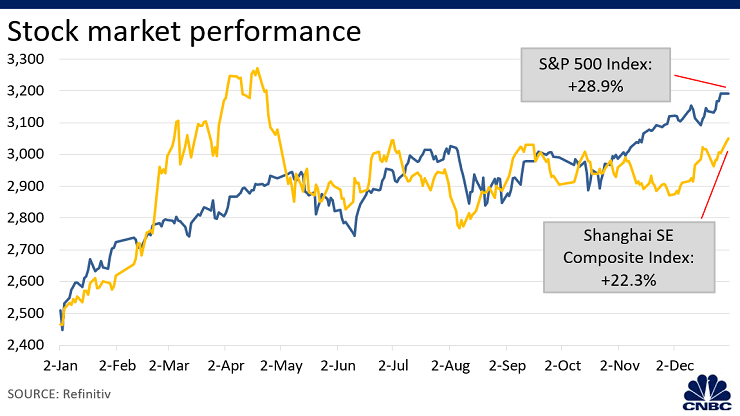 Over in China, the inclusion of Chinese stocks into major global benchmarks helped the Shanghai Stock Exchange Composite Index to record a double-digit climb in 2019.
Source: cnbc.com
The post How has the US-China trade war affected the two countries in 2019? appeared first on StoneNews.eu.