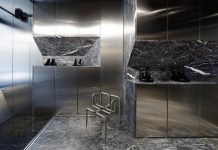 Didier Faustino has completed the flagship store of luxury fashion label, enfants riches déprimés, in Paris, combining marble and steel within its 45 sqm interiors.
Set behind a classic parisian façade, the boutique blurs the codes to offer a cold space, without affect, referencing the atmosphere and aesthetics of a bunker or bank vault. The store spreads over two levels: a ground floor, which embodies the combination of marble and steel, and a lower level, which features an alternative combination of steel with soft artificial green and quilted anthracite suede.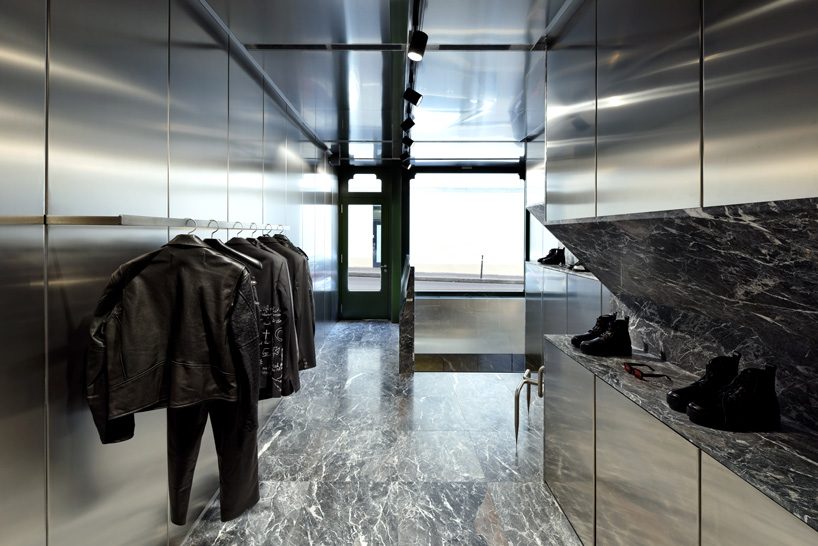 'The ERD boutique is an enclosed grey zone, a geometrical boudoir and a surgical limbo,' notes Didier Faustino. '
The space has been shaped as a stage built of metal and stone to enclose the experience of desire.' at the store's entrance level, stainless steel panels are articulated from a shaft plunging into the façade to meet in the reflections of a faceted cylinder. Sculpted mpacts in these vertical walls create alcoves of grey marble where accessories are displayed, while the same marble has been used on the floor.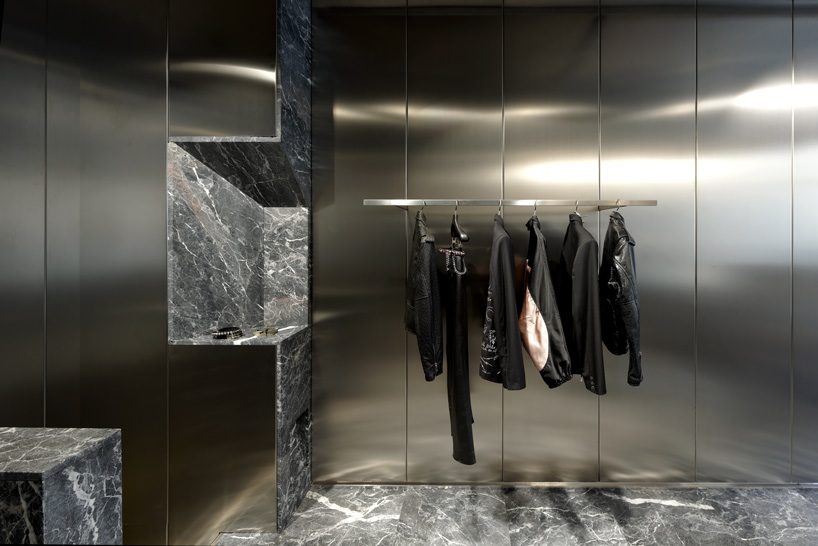 A curved staircase wraps around a mineral monolith, leading customers to the lower level where they encounter a horizontal space lit by natural light that comes from above, through the stairwell.
In this space, steel has been combined with artificial green on the floor and quilted anthracite suede on the ceiling, creating a play of reflections, which bounce between the two materials.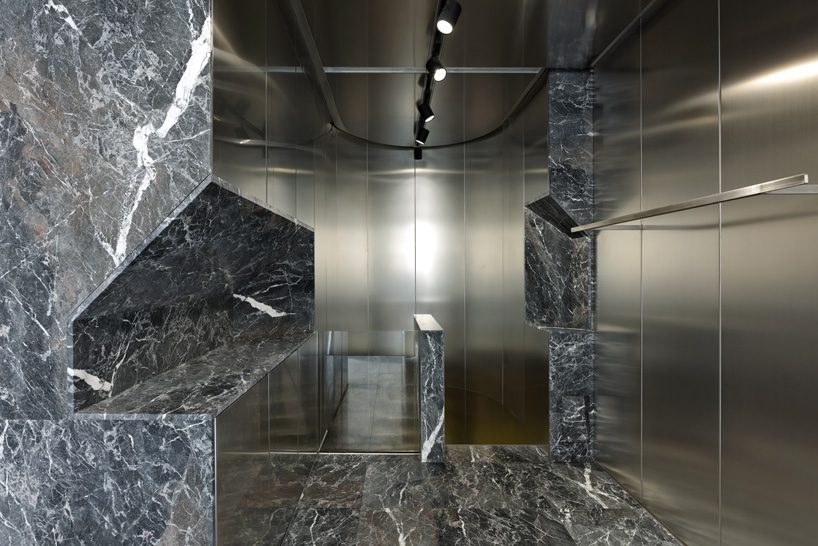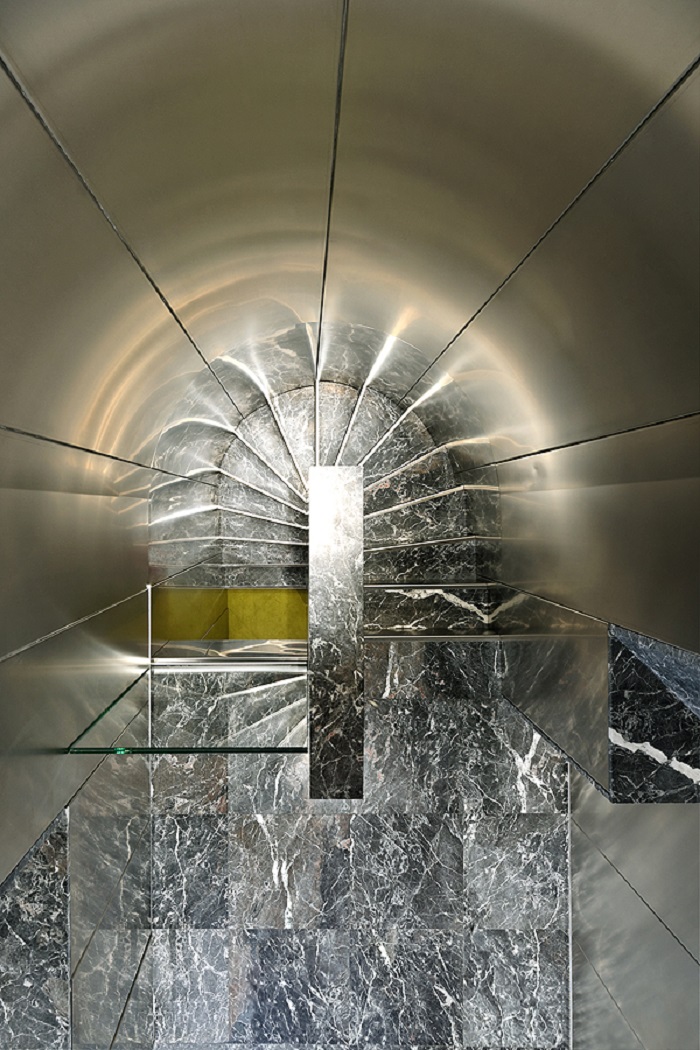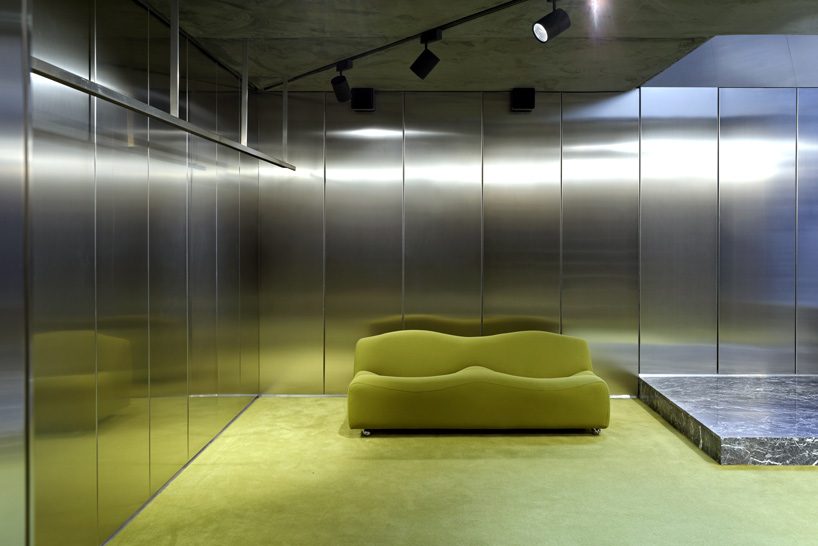 All images by David Boureau
Source: www.designboom.com
The post Didier Faustino mixed marble with steel in his new project in Paris appeared first on StoneNews.eu.