Agricultural Lime
Some marble is heated in a kiln to drive off the carbon dioxide that is contained within the calcite. What remains after kiln treatment is the calcium oxide – known as "lime." Lime is used as an agricultural soil treatment to reduce the acidity in soil. When applied in combination with fertilizer, it can increase the yield of a soil. This test plot shows a portion of a corn field where no lime and no fertilizer were applied. The plants in that plot are struggling to survive.
Marble Quarry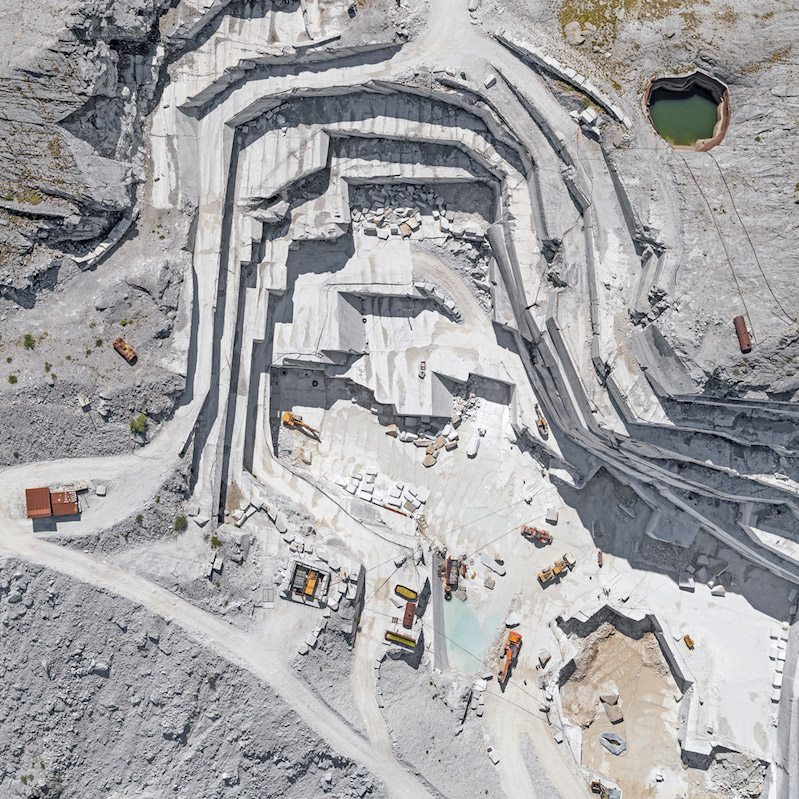 Equipment working in a marble quarry. In this quarry the marble is being sawn into blocks for the production of dimension stone.
Crushed Stone – Construction Aggregate
Some marble is mined, crushed, sized and sold as a construction aggregate. It can be used as fill, subbase, landscape stone and other uses where soundness and abrasion resistance are not critical. Because marble is composed of calcite, it cleaves more readily than limestone and does not have the strength, soundness, and abrasion resistance of granite and other more competent rocks.
Calcium Feed Supplement
Dairy cows and chickens need a steady supply of calcium to produce milk and eggs. Farms that raise these animals often use animal feeds that have been supplemented with additional calcium. Powdered limestone and marble are used to produce these supplements because they are softer than the animal's teeth, soluble, and rich in calcium.
Bust of Artemis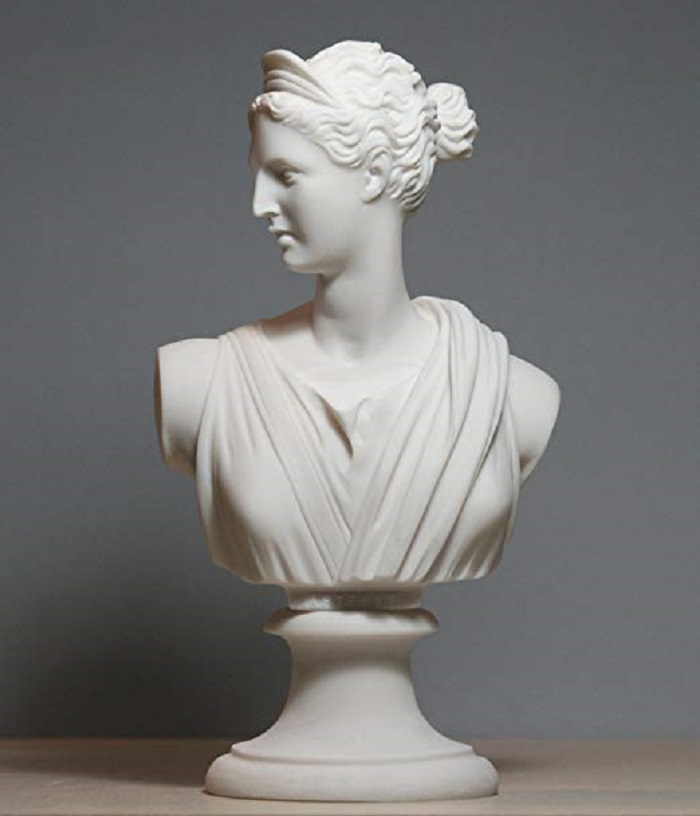 Marble is a translucent stone that allows light to enter and produce a soft "glow." It also has the ability to take a very high polish. These properties make it a beautiful stone for producing sculptures. It is soft, making it easy to sculpt, and when it is fine-grained it has uniform properties in all directions. Some of the world's most famous sculptures have been produced from marble.
Many Colors of Marble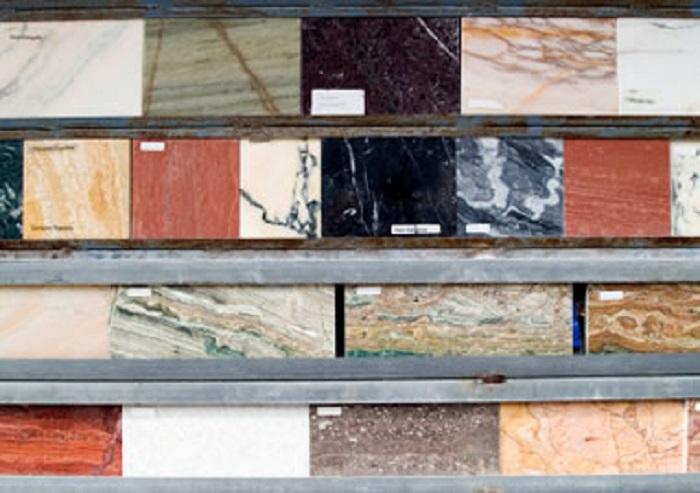 Washington Monument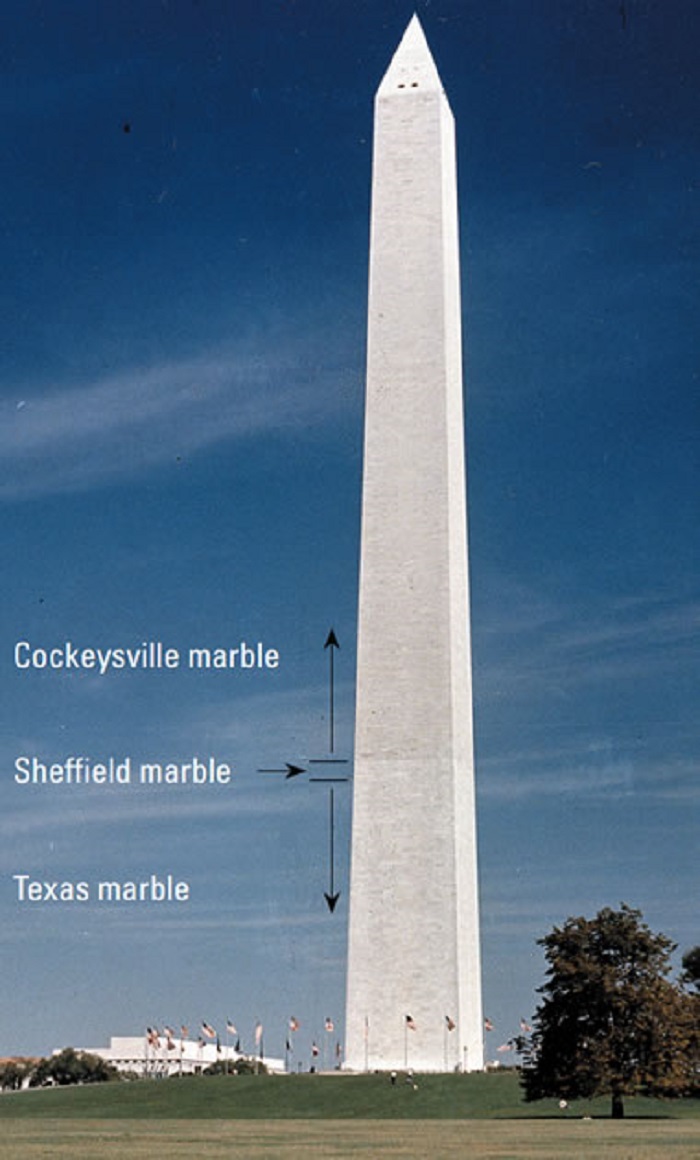 Cutting Marble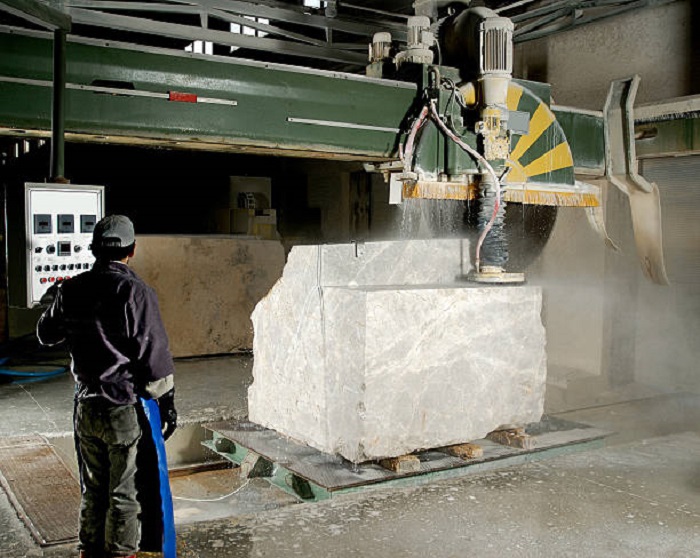 Marble Dimension Stone