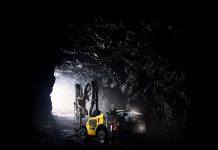 Epiroc has launched FlexiROC T20R, a new version of the well-known compact, multipurpose drill rig. Upgraded with new significant elements and technological innovation, the FlexiROC T20R aims to meet any customer needs, both for surface and underground duties.
Versatility makes the FlexiROC T20R the best choice for demanding excavation and construction jobs. The improved model features a new rig-control system that consists of electrical and hydraulic components, flexible drilling angles and radio remote control (RRC), establishing FlexiROC T20R as a leader in its class. Its compact size enables fast switch from one job to another, while the three different feed lengths make it suitable for small places.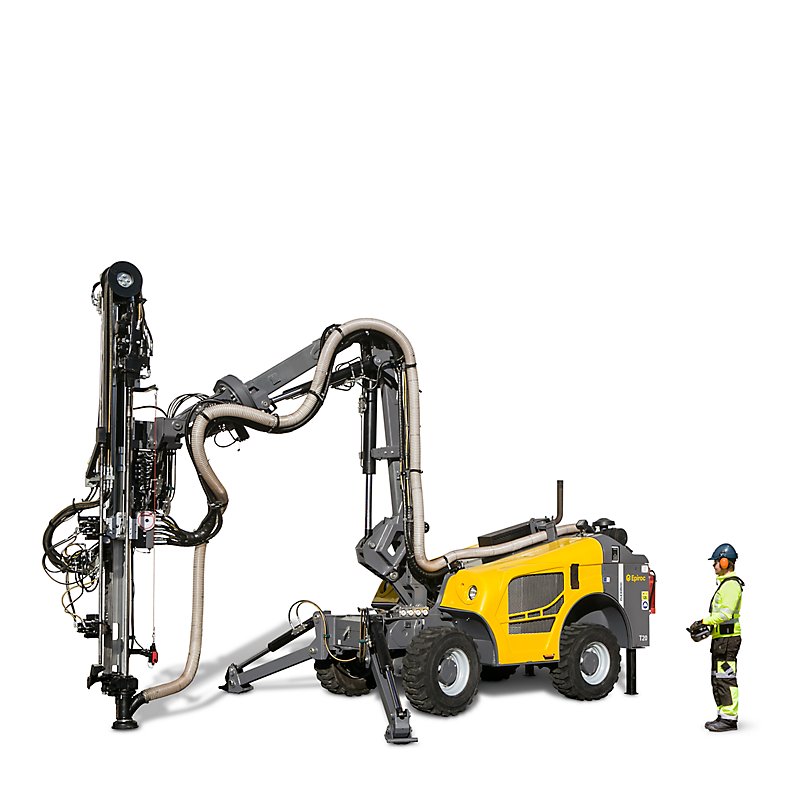 The new FlexiROC T20 R has been equipped with the COP SC14 rock drill, which together with the well proven Epiroc BMH 2000 new cylinder feed in three different lengths, assure application versatility. The extensive boom reach of 3500 mm means advanced productivity, as it can achieve more holes in fewer set-ups covering a quite wide area, concluding to less time and money spent. There is no impossible job for FlexiROC T20R as its hydraulic rollover can perform 360° drilling in all directions: sidewards, upwards and horizontal face drilling.
With FlexiROC T20R the drilling job comes together with efficiency, high productivity and less operation cost. It has almost 30% higher impact energy and 30% higher rotation torque than the previous model, according to the manufacturers. With an impact power of 14kW, together with smooth cylinder feed action, the drilling performance has increased by up to 40%.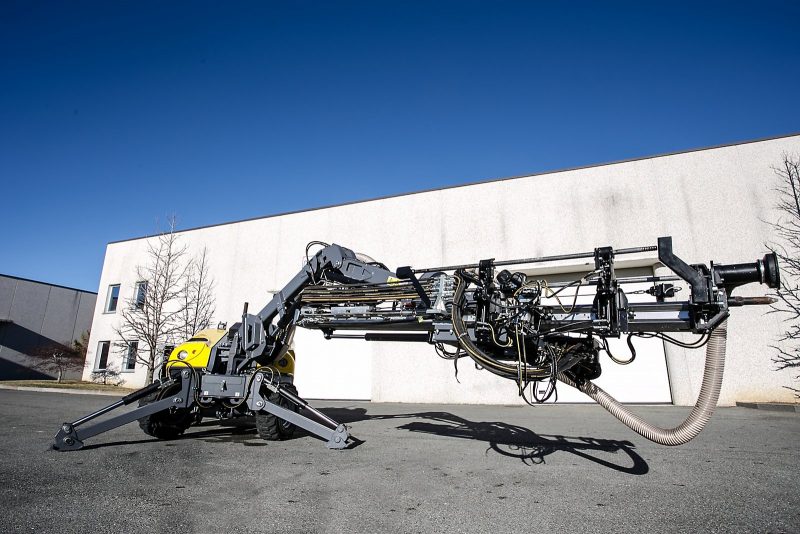 Epiroc also offers comprehensive service solutions as even the best equipment needs to be serviced regularly to make sure it sustains peak performance and maximum availability throughout its lifetime. By combining genuine parts and an Epiroc service from their global network of certified technicians, the company safeguards productivity of their equipment wherever in the world.
The post Epiroc's FlexiROC T20R drill rig: improved to multiply effectiveness appeared first on StoneNews.eu.