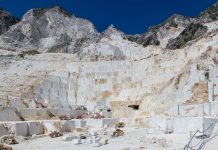 Japan's imports of natural stones are mostly intended for construction demands. In order to avoid transport and processing high costs, Japanese import mainly finished products instead of raw. Granite holds the lead in natural stones imports, both in value and quantity, and marble comes second. But how has the coronavirus affected the country's natural stones imports? Stonenews.eu, after collecting, studying and editing the statistical data provided by the ITC and the Japanese Ministry of Finance, is presenting Japan's finished marble and granite products imports growth in the 1st quarter of 2020, compared with last year's same quarter as well as exactly the previous quarter in 2019.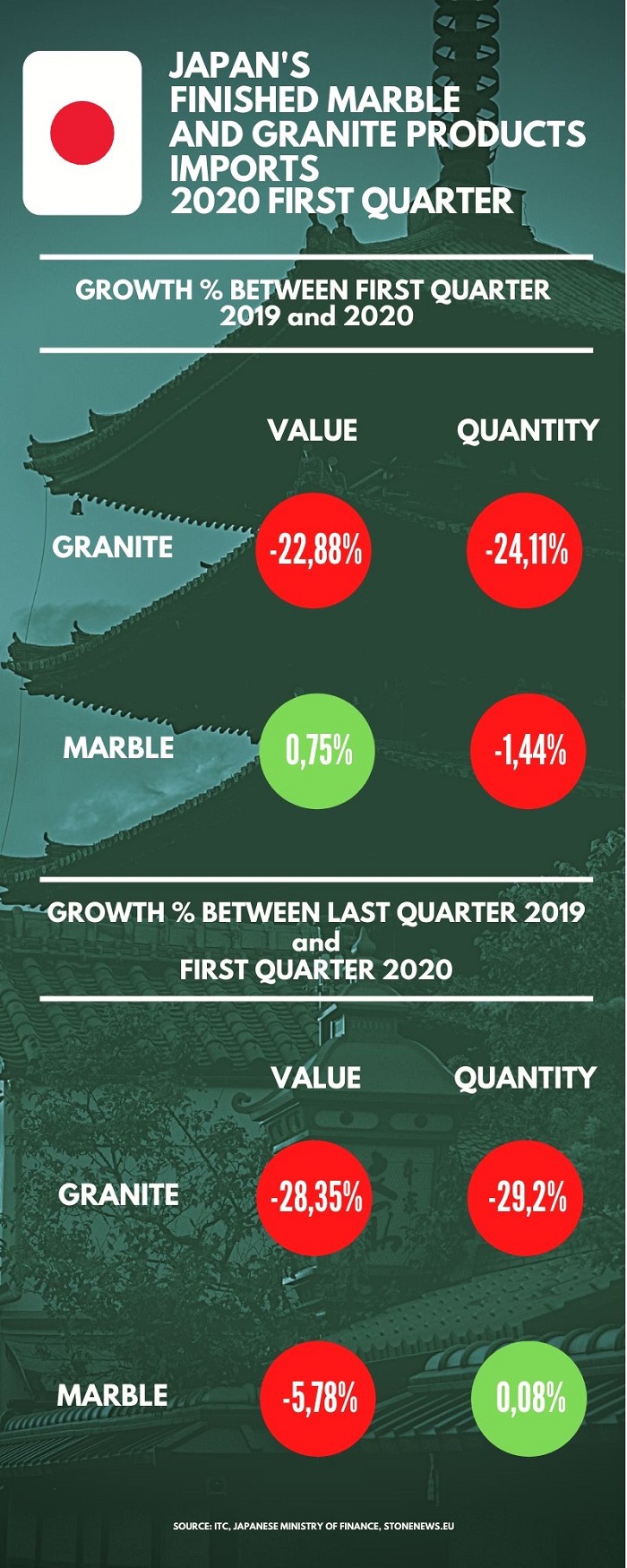 Granite finished products imports of Japan followed a downward trend in value and quantity of imports during the first three months of 2020, compared both with last year's same period of time and the last quarter of 2019. Marble finished products, on the other hand, had rather small fluctuations. More specifically, finished marble products import value moved slightly upwards in the first quarter of 2020 than last year's, while the quantity of ipports went down. When compared with the last three months of 2019, Japan's finished marble products imports of the first 2020 quarter recorded a small decline in value and a slight increase in quantity.
It is worth mentioning that Japan was the third largest importer of finished granite products in 2019. During the first three months of 2020, Japan imported finished granite products of $152.25 million and finished marble products of $19.38 million.
*Due to consistent data flow, statistics may alter during the year
The post Japan's finished marble and granite products imports growth: 1st quarter 2020 appeared first on StoneNews.eu.